Puchiguru LoveLive!
ぷちぐるラブライブ!
Developer: Pokelabo, Inc.
[This game is no longer in operation.]
The school idols from μ's and Aqours have all transformed into Tsum Tsum-ish stuff toy style!
Besides clearing puzzles and collecting kawaii idols, players can also take pictures with them in real life using the AR function!
296339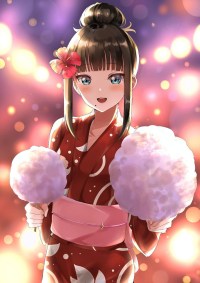 #wallpaper
Sharing wallpapers every day
Follow me and get your waifu!
Dia Kurosawa [Love live!]

Loading...