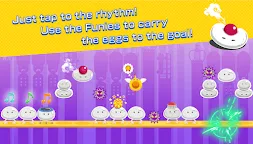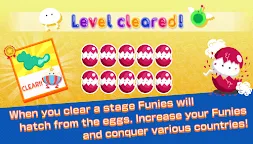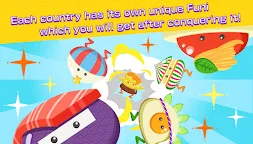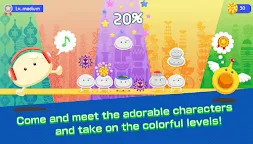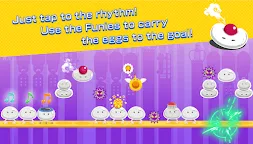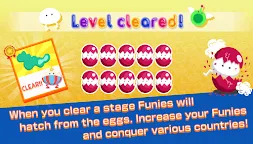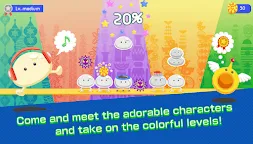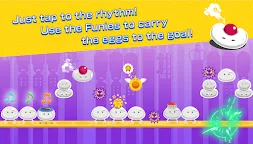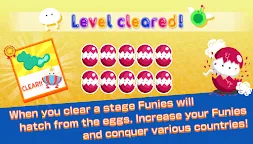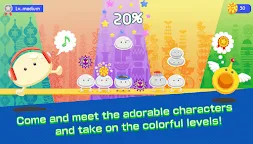 Funi
Funi-フニフニでノリノリなリズムタップゲーム-
Developer: Defide inc.
Get into the rhythm and tap along!
Don't be fooled by the cute but mysterious Funies! A rhythm tap game that is more serious than it looks!
Beat the levels and collect the mysterious Funi creatures!

◆How to play◆
◇Carry the eggs to the goal by bouncing them on the Funies. Tap along with the rhythm to reach the objective.
◇When you get the eggs safely to the goal a Funi will hatch from them!
◇Clear the level by collecting 10 Funies and you will get the level's unique Funi!
◇Each level has its own peculiar Funi! Take advantage of their special skill and clear all the levels!

◆Story◆
Funies, mysterious creatures which have a peculiarity which is breeding on music.
They're infatuated by soft and cuddly things.
When they look at the universe they're so startled.

"Look at all those sharp and pointy things!"

Tap to the rhythm and see the Funies increase in number!
They plan to conquer the universe in order to turn all that harshness into mellow huggable softness.
If you create a cuddly world your heart surely will also be embalmed in a cuddly glow!
Loading...