Bungo Stray Dogs: Tales of the Lost | Japanese
Bungo Stray Dogs: Tales of the Lost
Developer: Ambition co.,ltd.
☞ Other Version(s): Simplified Chinese | QooApp version | Traditional Chinese | English
Bungo Stray Dogs: Tales of the Lost
is a simple RPG that involves "sling battles". Players are able to make up a team with their preferred "bungo", whose active skills are same as their skills from the anime and the original manga.
At least 14 familiar characters are featured in the game.
Armed Detective Agency:
Atsushi Nakajima
Osamu Dazai
Izumi Kyoka
Doppo Kunikida
Rampo Edogawa
Junichiro Tanizaki
Kenji Miyazawa
Akiko Yusano
Naomi Tanizaki
Yukichi Fukuzawa
Port Mafia:
Akutagawa Ryunosuke
Chuya Nakahara
Motojiro Kajii
Ichiyou Higuchi
1431193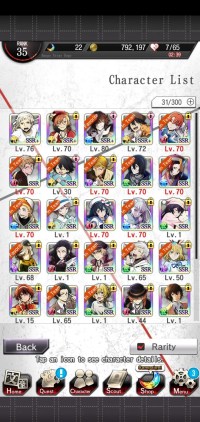 ( note: I'm using google translate for japanese, sorry if there's some mistakes )
i accept only bungo tales, the more poe the best.
私はブンゴの物語だけを受け入れます、より多くのポーが最高です。
still has main story stages uncleared and new event, too.
メインストーリーのステージはまだクリアされておらず、新しいイベントもあります。
850269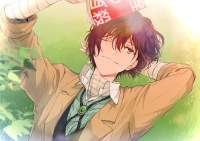 Original Source/Artist: Pixiv@ふどう
Source Link: https://www.pixiv.net/artworks/86155976
Will post husbando pic everyday with credits of artists! Follow for more tomorrow!
Loading...