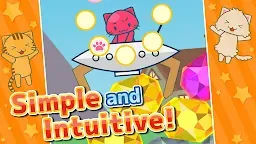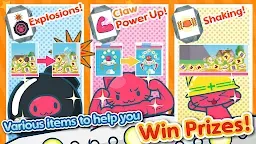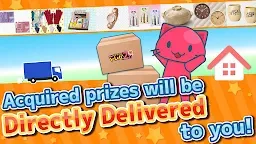 Crane Game Toreba 2D
クレーンゲーム「トレバ2D」
Developer: CyberStep, Inc.
A crane game featuring free shipping!

For all new players, the first three plays on any machine will be free until their first win!
In order to help you get the prizes you want, various power-up items are currently distributed!
Plush toys, cute figures, etc... All authentic goods from Japan! With over 100 new prizes added every month, come and find prizes made for you!

Play together with Toreta, the Toreba mascot, in order to win various prizes!

-= Toreba 2D in a nutshell =-
1) Simple two-buttons gameplay!
You can operate the crane by simply tapping on two buttons!
Prizes end up in hard to get positions? Just reinitialize the positions as much as you want!
Crane game made simple for everyone to enjoy!

2) Useful items to turn things around!
Make use of various power-up items to help you win!
Boost your claw power! Shake things up! Blow up new paths! etc...
Create your own opportunities and get the odds on your side!

3) No waiting lines, no input lag!
No more need to queue up! You can directly play any machine you want!
Play locally on your device and enjoy a lag-free experience!

* Free shipping is available once per week
* To celebrate the release, 50 Blue Play Tickets are distributed to every users! Use this ticket and get your first play of each session for free!

- Available Language
English, Japanese

- Version
iOS 6.0 or later

- Network
LTE/Wi-Fi recommended

- URL
Toreba 2D Official website:
https://en.sp2d.toreba.net/
Loading...