Kamurai Tribe
神式一閃 カムライトライブ
Developer: 株式会社 アプリボット
Kamurai Tribe is a mobile fighting game where players can create their original characters and use them to battle with one another in the arena. There are over 40 warriors for the players to use and the players can decide how to upgrade them. As a result, every warrior will have different skills and abilities even though they may be the same character.

Story:

Although Yamato no Orochi has been sealed for thousands of years, monsters are still constantly attacking innocent citizens. To protect the general public from the monsters' attack, players will role play as one of the Kamurai to defend the world. "

242057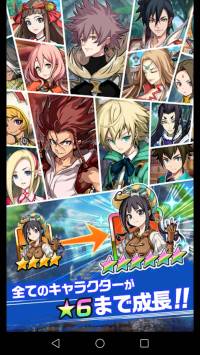 #FeatureGame_3

Game: Kamurai Tribe

Title: Fight Fight make design

Desc : Honestly this game needs more recognition its quite amazing, ut is hard to understand since its not in English but there are a lot of aps that cna help you in game translation It is also super fun since u can make your own characters and honestly everyone should give this game a try(  ̄ 3 ̄)y▂ξ

Words: Go Go Fight
Loading...