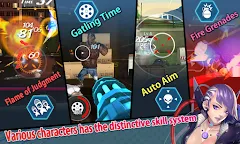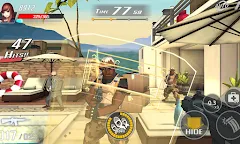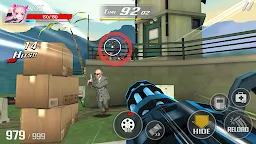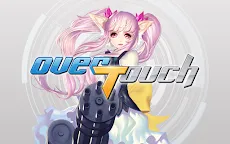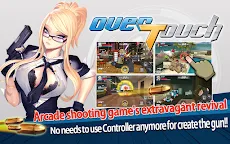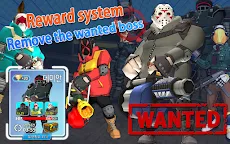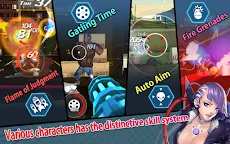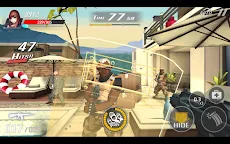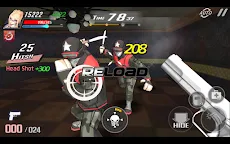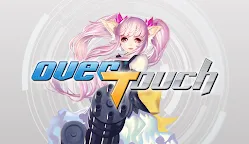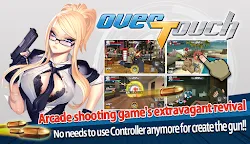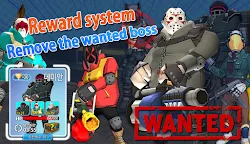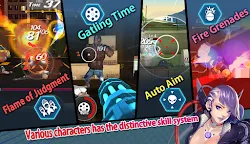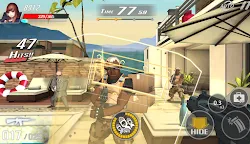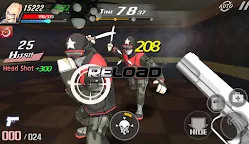 Over Touch : Gun Shooting
Over Touch : Gun Shooting
Developer: TheOne Games
"☆ A Mobile Gun Shooting Game of a New Concept is Born ☆

A Gun Shooting Action Game Enjoyed on Mobile.
Feel the suspense of an action game at your fingertip.

""Over Touch" is a stylish action gun shooting game to enjoy various contents including numbers of episodes and missions to conquer as a S.I.T agent.

■ Easy controls and various battle patterns
- Play simply by touching on your screen!
- Nonetheless, new enemies will challenge you though various styles of combat.

■ Special moves and skills system for each character
- In critical moments, choose from various special moves and skill to destroy your enemy and achieve victory.

■ Compete with players all around the world in the Trophy Ranking.
- You can earn trophies through various missions including the character pictorial, weapon enhancement and story missions.

■ Wanna be a master? Challenge yourself through the various contents!!
- Use the Boss Mode to fight various bosses and earn special rewards.
- Earn precious bonuses in the Battle Mode, which is allowed five times a day.
- The greatest champion is determined in the weekly ranking. Be the hero of the week.

Ready to take an action? Just download the game now! Let's go into the battlefield!

■ Authentication can be done through any cellular phone device owned under your name even if the cellular phone to be authenticated is not owned under your name.

■ This game is suitable for players of the ages 12 and over, and each player shall go through an authentication process in accordance with the relevant legal regulations.
Authentication is processed through an agency, and none of the personal information provided by the players are shared to, or saved at the game publisher or its agency.

■ Official Fan Community: http://cafe.naver.com/overtouch
■ Official Facebook Page: https://business.facebook.com/theoneovertouch/

■ Smartphone App Accessibility
- We do not request for risky accesses.

■ Customer Inquiry ■
The One Games
- 1:1 Inquiry: theonegames@naver.com
"
Loading...