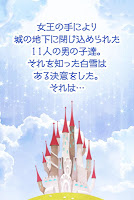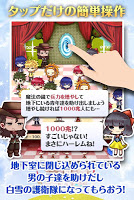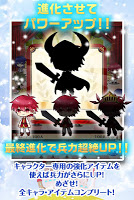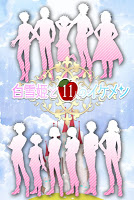 Snow White and 11 Ikemens
白雪姫と11人のイケメン
Developer: SEEC inc.
Snow White and 11 Ikemens
is a mobile idle game that is themed on the famous fairy tale Snow White. One day, the queen
asked the magic mirror to show her a handsome guy. When a handsome guy appears, the queen walks into a room with him.
This scene is captured by Snow White and she decides to summon 11 more handsome guys to satisfy her curiosity. This is
the beginning of the story between Snow White and her fellow boyfriends.
Loading...