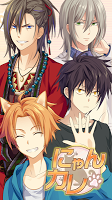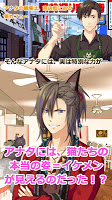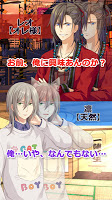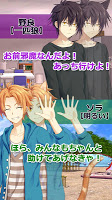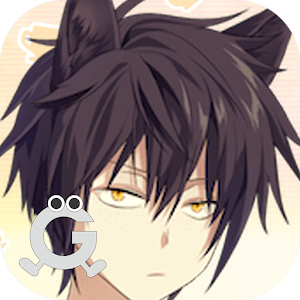 My Lovely Cat
にゃんカレ
Developer: Genius.Inc
◇◇This is an App Drama with everyone's beloved anthropomorphic kitty cats!!◇◇
◇◇You are the heroine! You get to experience a romance with the handsome cats at a cat cafe!◇◇
■■Synopsis■■
You weren't sure about where you should work.
That's when you happen across a job ad for a cat café.
You set foot inside the cat café to find hot guys with cat ears?!
A slightly heartrending and slightly sweet love story with the kitty cats is about to begin!
■■Characters■■
◆Sora
Age: 24 Height: 172
Sora is a longhair Maine Coon.
He's the cheerful and always smiling cat who is the face of the cat café you work at.
He sets the mood in the cat café and is also the number one most popular cat, but he has several problems such as not wanting to be picked up or be put in a kennel.
Having been brought to the café straight from a pet shop he yearns to see the outside world.
◆Leo
Age: 27 Height: 185
Leo is a shorthair Siamese cat.
He's always aloof, self-centered, and won't open up to anyone aside from the café manager.
He has high popularity at the cat café for his aloofness and looks.
Trauma from being abused in the past has given him possessive tendencies towards his romantic interest.
◆Rin
Age: 30 Height: 177
Rin is a longhair Ragdoll cat.
He's a quiet cat that's always sleeping and doing things at his own pace.
He's very smart and has the most intelligence of all the cats.
His calm behavior gets him held a lot and he doesn't dislike being held either.
Originally raised by an old lady, he was taken in by the cat café when her illness worsened.
◆Nora
Age: 18 Height: 168
Crossbreed.
Nora is very weary of people and won't get attached to anyone.
His past experience of being abused by humans and nearly dying from it has caused him to close off his heart.
The café manger saved him when he was on the verge of death after being abandoned and the café has been his home ever since.
You can choose from a variety of characters based on your preferences!
…Who will you fall in love with?

Loading...