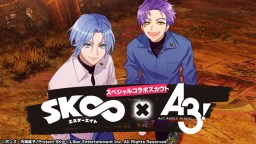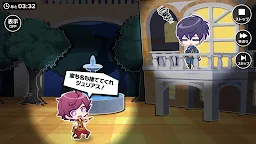 A3! | Japanese
A3!
Developer: 株式会社リベル・エンタテインメント
☞ Other Version(s): Traditional Chinese | English
A3!
is a "ikemen breeding" mobile game in which players assume the role of a director of a theater company called "Mankai Company", and save it from being shut down.
Feature
■ Breed handsome and young theater actors, ranging from high school students to mature 30 year-old men, from cute and shy to passionate and proud!
■ Full voice scenarios featuring famous voice actors!
■ Play easy minigames and earn coins!
"Director! Now, please let us bloom!"
1481857
25 November 2020, is actually the date of when I first started playing A3!EN. So the first event I participated was Christmas related. I was enjoying the game until the termination for it was announced. I got heartbroken. I never knew my birthday this year was the last time they would wish for me, even though it was also my first time getting greeted by A3 boys. I didn't even reached my 1 year for the anniversary playing A3!EN when it was announced it would end. I didn't think it would get terminated. After the latest event ended with them celebrating 2nd year of A3 game, I immediately installed the JP cuz I'm too attached to them.

The newest Christmas event just ended. That was my first Christmas season event in JP. I did really well compared to my first time playing season event in EN. I worked really hard on this event cuz they had both of my favs as SSRs like, dang. Fortunately I got them
️ (rip gems for getting Sakuya tho) Unfortunately I didnt get to bloom both of them :')
Otsu~
1350141
AM I AN IDIOT?&?&?!&!& WHY DID I THINK I COULD T2 ON AN ITARU EVENT AS A NEWBIE IDGSKSJEKJD I JUST WANT THE BADGE MAN
Loading...