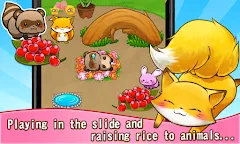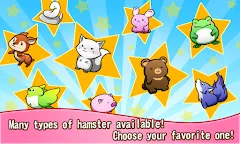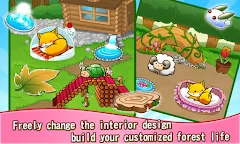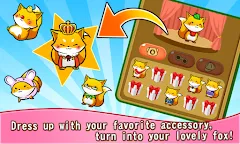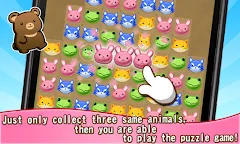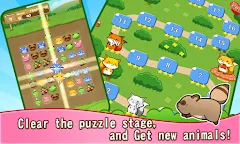 Forest Life
フォレストライフ - どうぶつコレクション
Developer: Cross Field Inc.
Let's take care cute animals and become friendly with them!
You can feed them,raise them and play with them in the playground.
If you listen what does animal want and take care them carefully,
you will be able to get a lot of coins!
Let's save the coins and get cute goods to build an unique forest life just belong to you.
★How to play
*The way of take care:
-Just give food to them,and you can touch animals.
-Double tap screen,and animals will run to you. So cute! isn't it?
*How to save coin:
-If you feed animals,touch or stoke them,and let them drink water,you can get coins.
-There will be easier for saving coins,if you have more and more animals.
-Still have other way to collect coins,let's find it out!
*How to increase animals:
-Take care animals carefully and lead them taking a walk to raise your training level,
then you will be able to get new animals when level up.
*How to change the interia:
-You can use coin which you are given by caring animals to exchange with furniture or interia.
-Just set up furniture which you bought then you can change you interia.
*How to get the animal cloths or items:
-You can get animal cloths or items from special gacha,and dress up at playground.
Let's get more and more animals and customize them what you want,
experiencing the only one forest life for you!!

Loading...