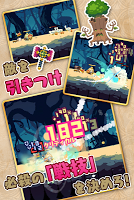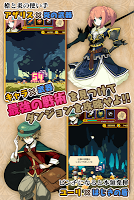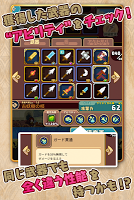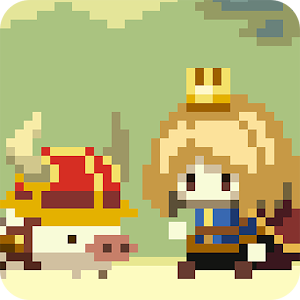 Brave Caravan | Japanese
ブレイブキャラバン
Developer: BeeworksGames
☞ Other Version(s): English
Brave Caravan features pixel art characters dashing through an exhilarating Action RPG setting.
Enjoy flashy battles with simple 1 finger controls.
Now featuring events with new characters and limited-time dungeons!
■Brave Caravan Features
* Nostalgic and adorable pixel art characters and smooth animation
* Exhilarating battles where you mow down tons of enemies with simple 1 finger controls
* Hack 'n' slash: Defeat powerful enemies, upgrade your characters, get rare items
* Treasure hunting: Find rare drops and weapons with special abilities
* Devise your own perfect battle strategy using the infinite combinations of characters and weapons
■Story
Princess Glinde leaves the kingdom with a sword in hand to find her father and brother who have been missing since they left for an expedition to defeat monsters.
Thus begins her journey to save the kingdom with the members of the mercenary caravan (Brave Caravan) she meets along the way.
What awaits them at the end of their journey?
Loading...