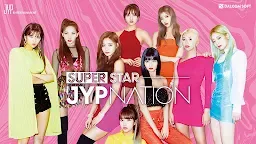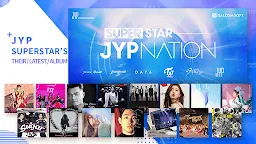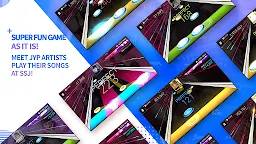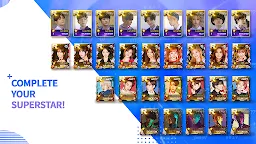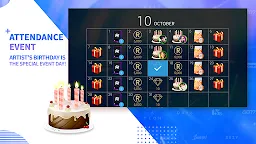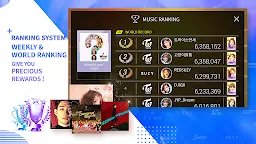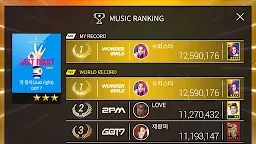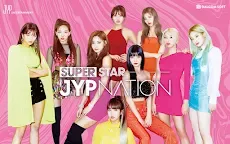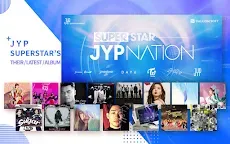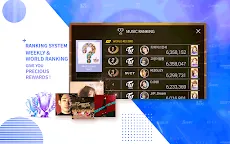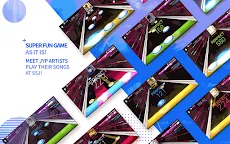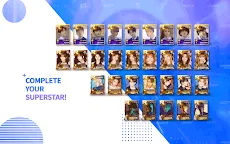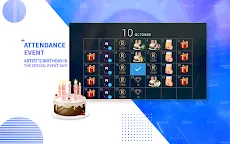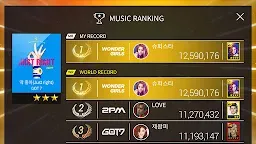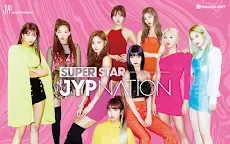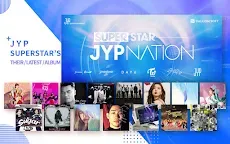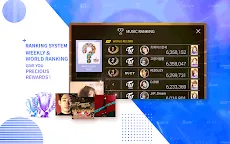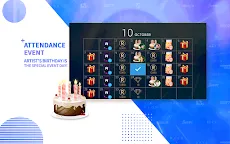 SuperStar JYPNATION | Korean/English
SuperStar JYPNATION
Developer: Dalcomsoft, Inc.
☞ Other Version(s): Japanese
SuperStar JYPNATION
is a mobile music game with your favorite artists from JYP ENTERTAINMENT!
Make your favorite artist the best K-POP Star with SUPERSTAR JYPNATION!
▶SuperStar JYPNATION◀
- 10 group artists from JYP ENTERTAINMENT
- Play 48+ songs from JYP ENTERTAINMENT's artists!
- 660+ cards to collect
- Weekly Ranking, Best Record for each song, and many more competitions inside
▶Main Features◀
- 3 different levels of difficulty for each song (EASY/NORMAL/HARD)
- Star cards that can be collected and equipped to improve the abilities
- Weekly Ranking, which is determined by sum of the top 5 scored songs
- Weekly highest scores to determine your class rank
- Compete against new players in the same tier every week
- My Best Record and Global Best Record for each song
- Enhance your Star Cards to Power Up and Upgrade them for more points!
▶Featured Artists◀
J.Y. Park
Wonder Girls
Sunmi
2AM
2PM
miss A
GOT7
Baek A Yeon
15&
TWICE
Click here to the official twitter of SuperStar JYPNATION:
link
163699
i want to play 3racha's songs so bad omg
159132
hi! my name is Emma!
-
i love idols very much!
im canadian,music is my insperation in life, im hoping to get far in life with music and i love bunnies!

- q&a about me;
q; best girls in ll?
a; Honoka, Kotori, Nozomi, Dia and Yoshiko are my best girls! (but i love all)
~
q; ult kpop groups + biases?
a; ult bg; txt ult gg; Blackpink
bias- Soobin & Hueingkai. bias- Lisa.
my other favs are also;
-Astro (mj)
-straykids (jeongin)
-Exo (sehun, Chen, Baekhyun & Chanyeol)
-Bts (Jin, Jungkook, V, Jimin & Suga)
- Redvelvet (Irene & Wendy)
- Loona (chuu)
- Twice (Jihyo, Naeyeon & Momo)
- snsd (Tiffany, Taeyeon & Yoona)
- got7 (Bambam, Jackson & Jinyoung)
- seventeen (Hoshi)
- monsta x (I.M & Kihyun)
- shinee (jonghyun and onew)
- Nct (Mark, Doyoung, Lucas, Jisung & Xiaojun)
- wannaone ( Daniel & sungwoon)
- mamamoo (Moonbyul)
- Pentagon (Jinho)
-day6 (Jae)
- (G) idle (Soojin)
- momoland (Nancy)
- A.C.E (Chan)
and last but not least one of my fav groups;
nine percent; ( literally all are my favs!
)


Loading...