Yu-Gi-Oh! Duel Links | Global
Yu-Gi-Oh! Duel Links
Developer: KONAMI
☞ Other Version(s): Simplified Chinese
Take on global Duelists in real-time and while on the go with
Yu-Gi-Oh! Duel Links
!
- Star-studded lineup includes: Yugi, Kaiba, Joey, Mai and more!
- Voices from the anime heighten the Dueling experience!
- Intuitive controls for beginners! Depth to satisfy "Yu-Gi-Oh!" veterans!
- Signature monsters feature stunning 3D animations!
- Build your ultimate Deck and aim for the top!
Step into a world that crosses dimensions and connects all Duelists. Here, any location transforms into a Duel Field where heated Duels unfold!
1974336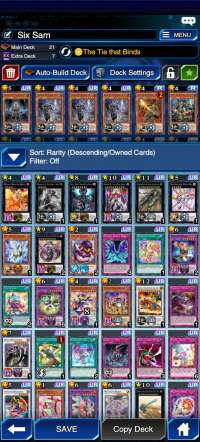 *claimed on 05Aug2022*
Duelist's! anyone that would like this account? the first to send me a message on Discord keep's it!
my Discord: Rosé#3963
Loading...