AMNESIA LATER
AMNESIA LATER
Developer: Idea Factory Co.,Ltd
AMNESIA LATER
is a mobile otome game that is originated from the PSP series with the same game title. Players role-play as a girl who has lost her memories and will meet with different handsome characters during her journey. Players then can deveop a romantic relationship with the one they love the most. Players need to pay 360 yen to unlock each chapter.
Official website:
http://www.otomate.jp/amnesia_later/
428175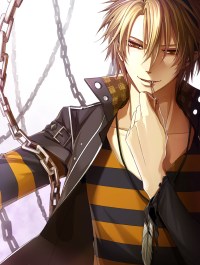 * Today's Husbando - Toma from Amnesia *
Original Source/Artist: Pixiv @ 桜花舞
Will post husbando pic everyday with credits of artist! Follow for more tomorrow!

Loading...