My Hero Academia: Clash! Heroes Battle Official APP
Developer: takaratomy-arts
[This game is no longer in operation.]
My Hero Academia HEROES BATTLE is an action anime mobile game based off the popular manga series My Hero Academia. Directed ported from the arcade version, you'll have the luxury of enjoying this portable version anywhere you please as you battle your way through the academy!
1140732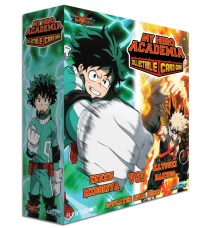 Back in March, Jasco Games announced the cooperation with Asmodee USA to produce a collectible card game based on the anime series "My Hero Academia". Yesterday they have let loose more details upon the cards as it is scheduled to be released during the summer.
Check out for more in the link:
https://www.jascogames.net/2021/05/11/my-hero-academia-ccg-rival-decks/
Preorder is available at:
https://www.jascogames.net/myheroacademia/

1130179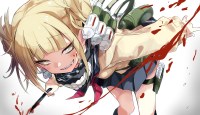 Artist Credit:
Pixiv - としぞう
Source: https://www.pixiv.net/artworks/89500654
#TogaHimiko #MyHeroAcademia #Leagueofvillians

Loading...