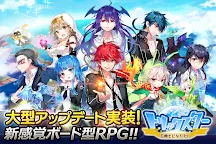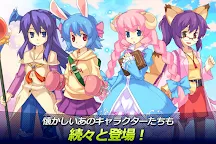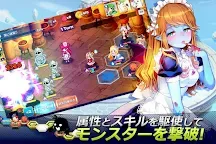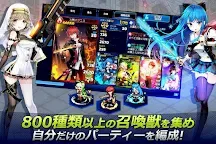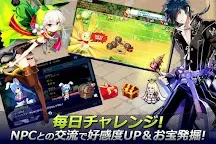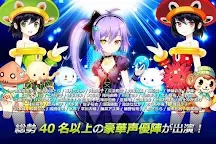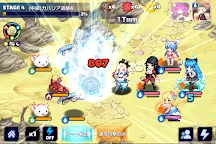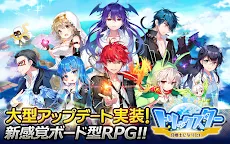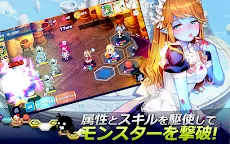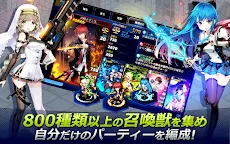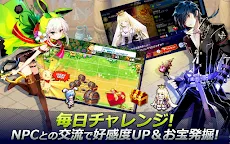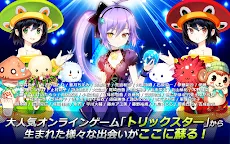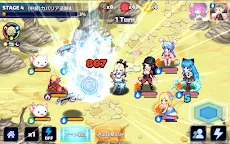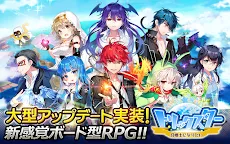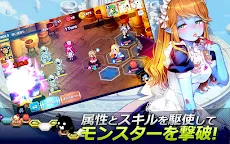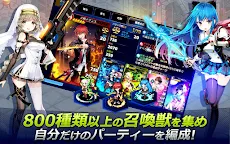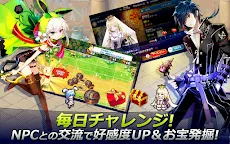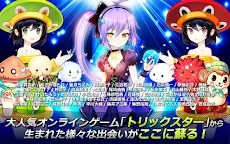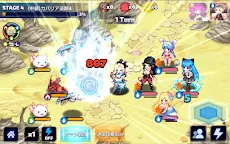 Trickster -Summoner-
トリックスター 召喚士になりたい
Developer: STAIRS Corp.
[This game is no longer in operation.]
A new sense board type fantasy RPG finally takes over the world view of "Trickster" finally! It is! It is!
◆ ◇ ◆ Story ◆ ◇ ◆
- The secret of the story is revealed to the person who became the best summoner -
When the millionaires who can make their name in the world float in the middle of the sea just to realize their own dreams, they buy an island and start a virtual reality game project.
The gamers who were waiting for the appearance of a new game all entered the tester, but it was not easy to clear the strict examination by the developers.
The rules of the game are simple, become the best summoner and summon the strongest summon beast "Trickster"!
When becoming a summoner with stronger power than anyone, all the secrets are revealed.
Board type stage like Sugoroku
With card selection, various events and battle occurred Mass progressed!
Easy operation! Sakuto cleared with the auto function!
▼ individual character rich character
We can see the characters of "Trickster" again! It is!
New character with unique character also appears one after another! It is!
An attractive card illustration turns into a cute dot picture and rampage!
▼ Reinforcement System
Summoned beasts are reinforced by strengthening materials and synthesizing with other summons!
Raise your favorite summoning beast and make the strongest party!
▼ dimensional door
High difficulty stage packed with elements of recreation! It is!
Let's get the battle with super powerful monster and get the sealed rare summon beast! It is!
A new story expands at the door leading to different dimensions ...
▼ Detect treasure with gacha drill
Inherit a familiar gacha drill in "Trickster"!
Challenge to discover treasures that can receive various items free of charge everyday!
▼ favorability system
NPC can also make friends if it raises favorability! It is!
While enjoying the character's story and background, encounter with new colleagues! It is!
further! It is! If you encounter a handsome NPC or a girl idol NPC that you can encounter randomly in the stage ... something good? It is!
CAST: Hirakawa Daisuke / Yashima Shirahara / Izawa Shiori / Shimizu Ai / Ishihara Shinichi / Ito Ayasa / Kawahara Motoshiyuki / Takasaka Atsushi / Kondo Yui / Sadahara Kaori / Suwa Nanaka / Reiko Abe / Arai Kazusa / Sasajima Kahoru / Yoshinari Yoshinari / Yumen Taniguchi
[Registration unnecessary] [Free] praising on delivery!
* For installation, 465 Mb of free space is required.
* Terminals that use Intel Atom CPU, such as TOSHIBA A 204, become out of action and can not play.
◆ ◇ ◆ Official information ◆ ◇ ◆
· [Trista] official website
Http://www.stairs.co.jp/trickster/
· [Trista] Twitter
Https://twitter.com/info_trickster
· 【Trista】 Facebook
Https://www.facebook.com/info.trickster
· [Trista] LINE @
Https://line.me/ti/p/%40 xmr 1251 t
· [Trista] Lobi official community
Https://web.lobi.co/game/trickster
[Common mistakes made frequently]
Summon, summoner, summoner, general officer, general officer, trick, trick, trista, TRICKSTER
Loading...