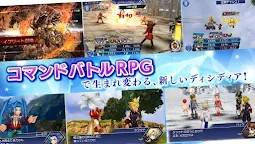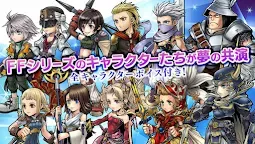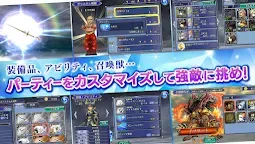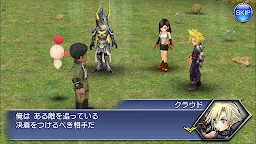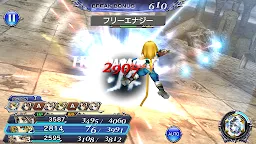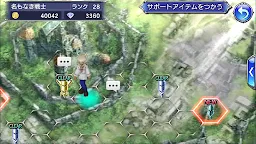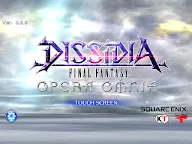 DISSIDIA FINAL FANTASY OPERA OMNIA | Japanese
DISSIDIA FINAL FANTASY OPERA OMNIA
Developer: SQUARE ENIX Co.,Ltd.
☞ Other Version(s): English
DISSIDIA FINAL FANTASY OPERA OMNIA
(
DFFOO
) is a mobile spin-off of PSP title Dissidia Final Fantasy.
The game revolves around characters from the different generations of Final Fantasy titles. Unlike the arcade version of the game, the mobile version features a turn-based combat system.
● A Dream Collaboration!
Legendary heroes and villains from across the FINAL FANTASY series come together in a compelling story of powerful deities and a world in peril. Fans of the series will see their favorite characters in a brand-new adventure, and newcomers will experience the compelling story, drama, and combat that the FINAL FANTASY series is known for!
● Turn-Based Combat with a Twist!
Engage in simple yet strategic turn-based combat! The unique Bravery system challenges you to balance offense with defense as you build up your Bravery and wait for the right moment to strike!
● Assemble Your Party!
Build parties from a cast of dozens of FINAL FANTASY heroes and villains and prepare them for battle with a variety of equipment and abilities. Embark on a journey alongside beloved characters and encounter familiar faces, summons, and more along the way!
● Play with Friends!
Multiplayer quests allow you to join forces with up to two other players to bring down mighty enemies and earn fabulous rewards!
----------------------------------------
◆ Story ◆
----------------------------------------
Darkness converges upon us, and the world crumbles before our very eyes…
What was once a sanctuary for the weary has now become a battlefield.
Long ago, the deities Spiritus and Materia warped the fabric of time and space to create a new world—a world they populated with warriors from other realms.
These men and women were forced to fight day and night without reprieve, and the strain of endless battle soon grew to be too great.
With battered bodies and shattered spirits, they sent out a cry for help…
Click here to the official website of DISSIDIA FINAL FANTASY OPERA OMNIA:
link
Click here to the official twitter of DISSIDIA FINAL FANTASY OPERA OMNIA:
link
556135
So all this info is from OpeOpeEX,which they renewed the program.
(If you don't like this kind of Translation and updates like this in here,then I will delete this and never updates my own translation again.)
https://youtu.be/btDW9gtG4-w
1.Krile LD Weapon(Sage Staff)
Ability:Tenchihokai(Heaven and Earth Destruction)
AOE Lightning Elemental attack
Inflict debuff Sabakinosenkoku(Judgement Declaration) to all enemies.When debuff expires,triggers AOE lightning attack.(similiar to trap)

2.They bring out FEOD Mission again from Autumn Campaign expect they added 2 new missions(15 and 20 perfect clears).So 61500 gems,5 relic of destroy and 100 nuggets(destroy) for those who haven't completed any of the mission during Autumn Campaign.But the reward from the Autumn Campaign cannot be reclaimed again.So 32000 gems,1 relic and 20 nuggets to those who already completed all 13 perfect clears during the Aitumn Campaign.

3.New gacha which is first-free multi pull features Ulti BT,Krile LD/EX,Relm EX and Aphmau EX

4.They added new panel mission for the campaign
However,the bar completion reward is not shown yet.So wait until this event release.
Translation from left to right

Up:Use Krile 15 times/Log in 8 days/Get arts passive
Middle:Clear 30 quests/Use support item/Clear 5 Daily Token Battle quests
Down:Use Relm 15 times/Use Aphmau 15 times/Level up Krile to Lv 80

5.As usual,WOI Carbuncle/Item,EXP,Gil boost in cycle quest and Gem sale,support item sale will be in this campaign too.
Loading...