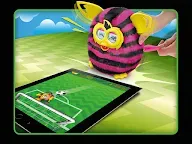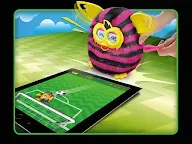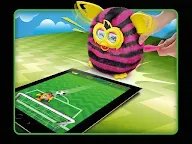 Furby BOOM!
Furby BOOM!
Developer: Hasbro Inc.
Only the FURBY BOOM creature (product) can use this FURBY BOOM app. FURBY 2012 is meant for use with the FURBY app.

Why? Only FURBY BOOM has evolved to hatch virtual eggs, interact with FURBLINGS, say the name you give it, learn the names of other FURBY BOOMS, acquire English slang, develop new personalities… and use all the fun features of this app. (Do you have a previous generation FURBY? Get the free FURBY app.)

App currently supported on the following devices:
★ Samsung Galaxy S2, S3, Galaxy Tab 2 10.1 & Galaxy Note 2
★ Amazon Kindle Fire HD (except 3rd generation)
★ Google/Asus Nexus 7
★ Motorola Droid RAZR Maxx HD (except model XT926)
★ Toys R Us Tabeo

FURBY BOOM APP FEATURES:
The Furby Boom app is fun for everyone, but only interacts with the Furby Boom generation. When you play with Furby Boom using the free Furby Boom app, you unlock the complete game experience. First, your Furby Boom will need a name, which you pick out. Your Furby has an evolved memory so it will remember its own name and the names of Furby Boom friends it meets. Next, you'll need to keep track of what Furby needs using the app's monitor. Keep tabs on the health, hunger and cleanliness levels of Furby Boom and use the app's features to tend to those needs. Time for a health check? Try x-raying Furby. Is Furby hungry? Pick out something tasty for Furby from the pantry. Does Furby need to freshen up? Use the Furby Boom app to give Furby a shower! When you take care of your Furby Boom, Furby Boom becomes ready to take care of something too. That's when you get your first Furby Furblings egg!

Furby Boom can hatch 50-plus virtual Furblings eggs. Get eggs by taking care of your Furby Boom, getting them from friends with a Furby Boom, or even by finding them (see Furby.com for all the ways to collect eggs). As you collect and hatch Furblings eggs, your digital Furby Boom city fills up with virtual Furblings. Can you hatch enough to fill your city and get the golden egg? Play games in the app between you, your Furby and your virtual Furblings such as Furball, the Furbish version of soccer! Between taking care of your Furby Boom and raising virtual Furblings, the Furbish fun goes on and on!
Loading...