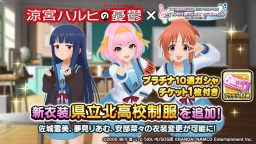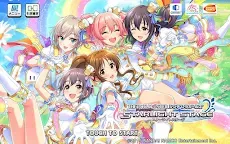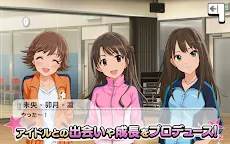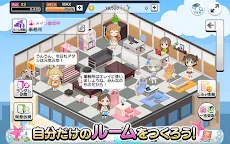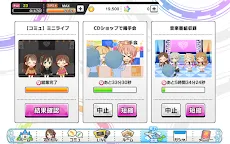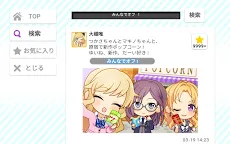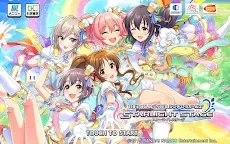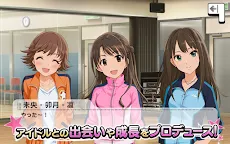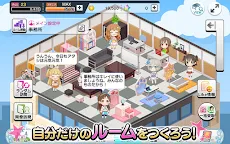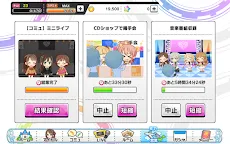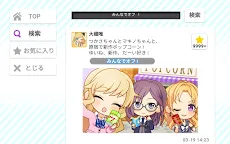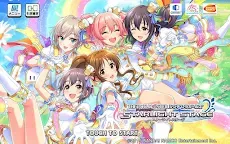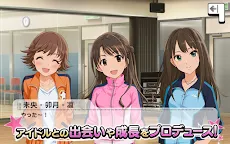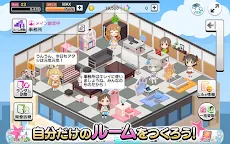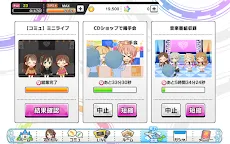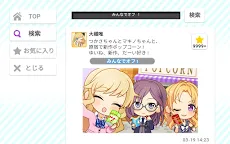 THE IDOLM@STER CINDERELLA GIRLS: STARLIGHT STAGE
Developer: BANDAI NAMCO Entertainment Inc.
THE iDOLM@STER Cinderella Girls: Starlight Stage
(
CGSS
) is a spin-off free-to-play rhythm game released for mobile devices based on THE iDOLM@STER: Cinderella Girls. Similar to THE iDOLM@STER SHINY FESTA. As a rhythm title, the game revolves around tapping icons of the idols in the rhythm of the background song. Different kinds of notes will be brought in to show how each icon must be tapped; these include simply tapping the icon, tapping and holding down the icon, tapping and flicking a certain direction, and tapping two icons simultaneously.
•
Over 20 songs! More than 50 idols!
•
A Simple, Fun Rhythm Game!
Create idol units to perform on stage in 3D
Play to the theme song, "Todoke! Idol"
•
Customize Your Office!
Make your own producer's officeSelect from over 100 types of items
Chibi Cinderella Girls will visit you
• Interact with the Idols!
Meet new idols and watch them grow
Learn about idols in stories
Features full voiced acting
•
Produce your Idols!
Give your idols lessons
Train them to unlock their potential
• Adapted into a Hit Anime!
Play along to songs from the show
New Idols and songs from time to time!
Monthly additions are scheduled
Click here to the official website of THE IDOLM@STER CINDERELLA GIRLS: STARLIGHT STAGE:
link
Click here to the official twitter of THE IDOLM@STER CINDERELLA GIRLS: STARLIGHT STAGE:
link
2653223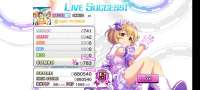 Bagus juga yang versi U149, walaupun lengkap punya semua member U149. tapi yah itu lah, costumenya ada yg kurang kawai kaya costume "Tachibana Arisu".
tak apalah, yang penting udah lengkap.
1207193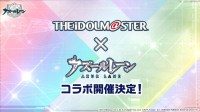 A collaboration between "THE IDOLM@STER" and "Azur Lane" franchise is confirmed! Check the collaboration teaser!
https://news.qoo-app.com/en/post/69863

Loading...