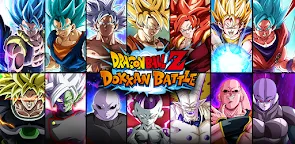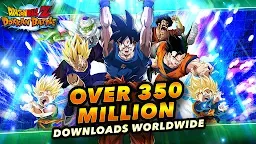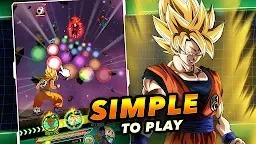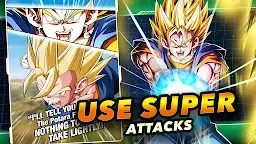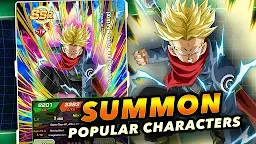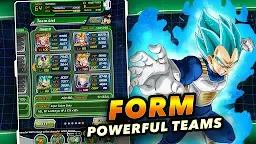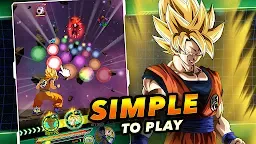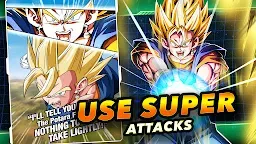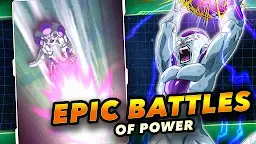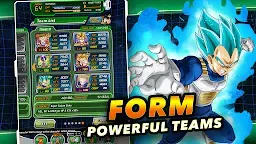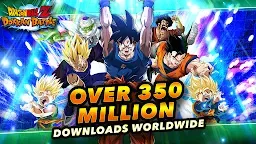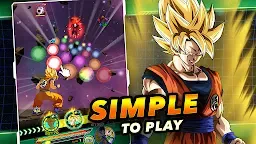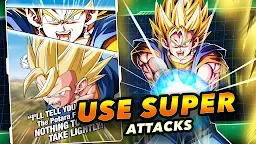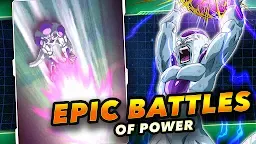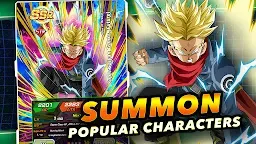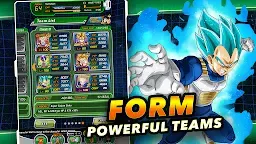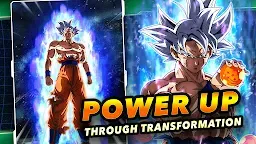 Dragon Ball Z Dokkan Battle | Global
Dragon Ball Z Dokkan Battle
Developer: BANDAI NAMCO Entertainment Inc.
Dragon Ball Z Dokkan Battle is a RPG based on the famous anime series "Dragon Ball". The game is available on both Android and iOS platforms. The game provides a Japanese version and a Global version including language options of Chinese, English, French and Korean. This is the Global version of the game.
The game has various gameplay options such as card collection and puzzles. The main route of the game consists of gameplay similar to board games, where players can venture through different stages.
The battle system is a match-3 game. Players need to link those "Ki Spheres" to attack. After collecting enough "Ki Spheres", players will be able to unlock the "Dokkan Mode" and unleash the ultimate skill. After the update in April 2020, the "Chain Battle" feature was added to the game to allow players to clear the stage with friends' characters.
Most of the original characters from the anime such as Son Goku, Vegeta, Frieza, etc. can be collected in the gacha pool, events or missions.
In the game, there are also events from the original series such as "World Martial Arts Tournament" for players to challenge.
Attention: The game has a strict detection on rooted devices. Some non-rooted devices may be misdetected and cause error when entering the game.
---Below is the information provided the developer---
☞ Other Version(s): Japanese
DRAGON BALL Z DOKKAN BATTLE
is a mobile action game that is originated form the Dragon Ball series.
Connect Ki Spheres and unleash your power! KAMEHAMEHA!
The ultimate Dragon Ball Z battle experience is here!
◎Simple and intuitive DOKKAN action!◎
Just tap the "Ki Spheres" on the battle screen and send your enemies flying with overwhelming Super Attacks!
◎Make your own Dragon Ball dream team!◎
Train your favorite characters and Awaken them to new realms of power!
Organize your team by Categories and Types and assemble the ultimate fighting force!
◎The world of Dragon Ball is your battlefield!◎
The timeline has been thrown into chaos, bringing you face-to-face with characters from across the ages...
But you're not in this alone! Trunks, hero from the future, will fight by your side!
Explore the board game-style map and enjoy an all-new story with your favorite characters!
◎The world of Dragon Ball is yours to explore!◎
Relive the anime action in Story Events! Face off against tough enemies in Dokkan Events and the World Tournament!
And for true hardened fighters, the challenges of Extreme Z-Battle and Super Battle Road await!
Get pumped--there's no stop to the action in Dragon Ball Z Dokkan Battle!
SUPPORT:
https://bnfaq.channel.or.jp/contact/faq_list/1624
BANDAI NAMCO Entertainment Inc. Website:
http://bandainamcoent.co.jp/english/
By downloading or installing this app, you agree to the BANDAI NAMCO Entertainment Terms of Service.
Terms of Service:
http://legal.bandainamcoent.co.jp/terms
Privacy Policy:
http://legal.bandainamcoent.co.jp/privacy
Note:
This game contains some items available for in-app purchase that can enhance gameplay and speed up your progress. In-app purchases can be disabled in your device settings, see
https://support.google.com/googleplay/answer/1626831?hl=en for more details.
©BIRD STUDIO / SHUEISHA, TOEI ANIMATION
©BANDAI NAMCO Entertainment Inc.
This application is distributed under the official rights from the license holder.
Powered by "CRIWARE".
CRIWARE is a trademark of CRI Middleware Co., Ltd.
Click here to the official website of Dragon Ball Z Dokkan Battle:
link
Click here to the official twitter of Dragon Ball Z Dokkan Battle:
link
#Anime #DragonBall #Birthday #Bulma
Today is the birthday of Bulma! She's the most capable scientist in the series, and Goku gained a lot of help from her. She also did a good job taking care of Vegeta, Trunks, and Bulla as a wife and a mother. Wish her a happy birthday!

Today is the day for our beloved Dragon Ball character Gohan, wish him a happy birthday
!If you haven't heard it yet, the Dragon Ball creator Akira Toriyama has officially announced that the new Dragon Ball movie is in production. Hype it up!

#Dragonball #Gohan #Birthday #Super

Loading...