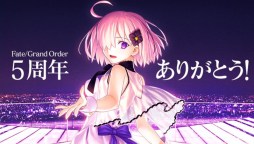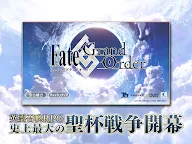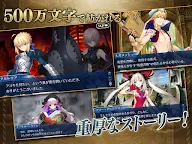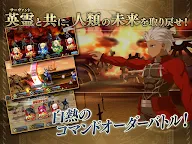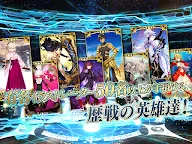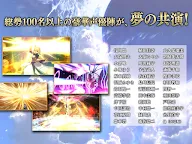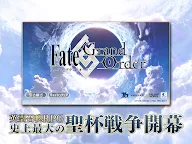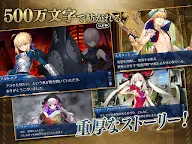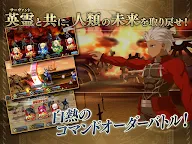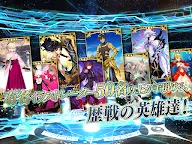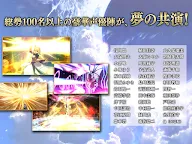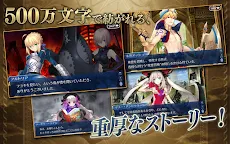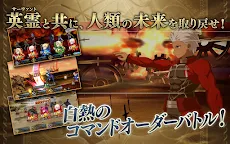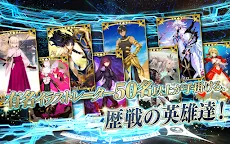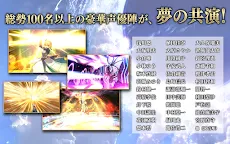 Fate/Grand Order | Japanese
Fate/Grand Order
Developer: Aniplex Inc.
[This game has been swallowed by an unknown force...]
☞ Other Version(s): Traditional Chinese | Simplified Chinese | Korean | English
Fate/Grand Order (FGO)
is a mobile RPG presented by TYPE-MOON. With an impressive main scenario and multiple character quests, the game features millions of words of original story! Both fans of the Fate franchise and newcomers will be able to enjoy the game's content.
Summary:

2017 A.D.
Chaldea, an organization tasked with observing Earth's future, has confirmed that human history will be eliminated at 2019.
Without warning, the promised future of 2017 disappeared.
Why? How? Who? By what means?
AD. 2004. A certain provincial town in Japan.
For the first time ever, a region that could not be observed appeared.
Assuming that this was the cause of humanity's extinction, Chaldea carried out its sixth experiment - time travel into the past.
A forbidden ceremony where they would convert humans into Spiritrons and send them back in time. By intervening in events, they would locate, identify, and destroy the space-time Singularities.
The mission classification is an order to protect Humanity: Grand Order.
This is the title for those who would take a stand against human history and battle fate in order to protect mankind.
Game Introduction:

A command card battle RPG optimized for smart phones!
Players become Masters and together with Heroic Spirits, defeat enemies and solve the mystery of human history's disappearance.
It's up the players to form a party with their favorite Heroic Spirits - both new and old.
■Game Composition/Scenario Direction:
Kinoko Nasu
■Character Design/Art Direction:
Takashi Takeuchi
■Scenario Writers:
Yuichiro Higashide, Hikaru Sakurai
Smartphones or tablets with Android 4.1 or higher and 2GB or more RAM. (Incompatible with Intel CPUs.)
*It is possible that the game will not work on some devices, even with the recommended version or higher.
*Incompatible with OS beta versions.
This application uses "CRIWARE (TM)" from CRI Middleware Co. Ltd.
Click here to the official website of Fate/Grand Order:
LINK
Click here to the official twitter of Fate/Grand Order:
LINK
1767875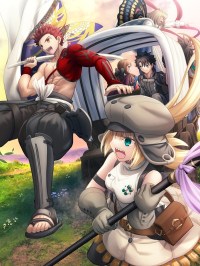 ---
• Date and Time :
---
- May 11 2022 1:00 PM JST (GMT +9) ~ April 6 2022 6:00 PM JST (GMT +9)
---
• App Update
---
- Android - version 2.52.0
- iOS - version 2.52.0
---
- as of 01:15 PM JST (GMT +9) App Update for Android is Up
- as of 01:30 PM JST (GMT +9) App Update for iOS is Up
- as of 06:00 PM JST (GMT +9) game is now Up
---
• Bug Fix:
---
1. Fixed a bug in the Da Vinci's Workshop screens for exchanging Craft Essence, such as "Exchange Rare Prisms" and "Exchange Mana Prisms", where the upper limit and current level of the Craft Essence displayed when the Craft Essence was pressed and held was sometimes different from the level at which it was acquired.
2. Fixed a bug in the Craft Essence Equipment selection screen in the Support Formation that a Craft Essence equipped by another Servant might not be displayed as equipped.
3. Fixed a bug in certain quest battles where, under certain circumstances, when an allied Servant was replaced by a reserve Servant due to combat failure or other reasons, the Command Card of the Servant before the replacement was made would sometimes be displayed.
---


#FGO #FGO6周年

• Sources
- https://news.fate-go.jp/2022/0511ghjk/
- https://twitter.com/Shori39639/status/1522057277716725762
Loading...