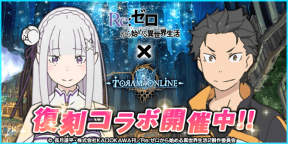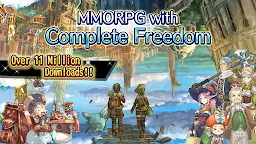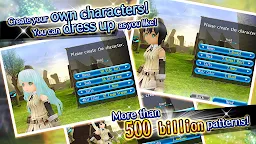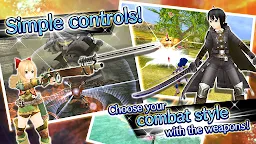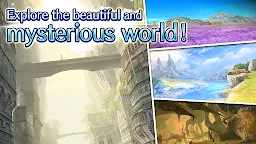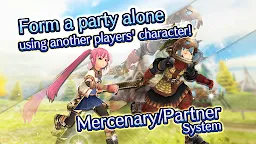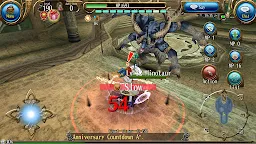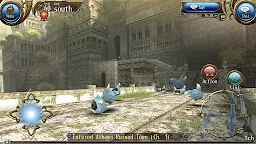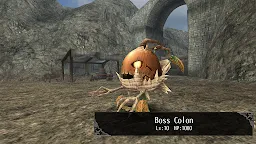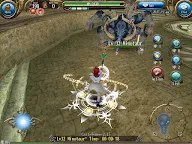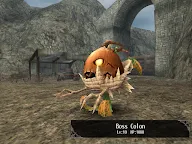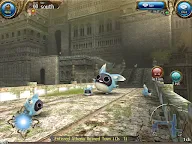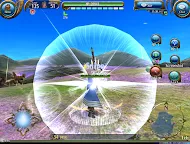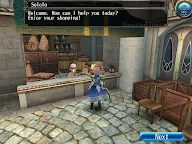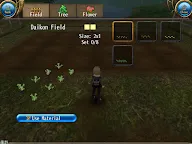 Toram Online
Developer: Asobimo, Inc.
Ragnarok M: Eternal Love | Korean

Signal
IRIS M

GUARDIANS
Toram Online is a mobile action MMORPG.
- Unrestricted character creations!
With more than 80 billion combinations available, feel free to create your own character to your liking!
- Sword? Magic? Anything you like!
"Profession", which is often the case with RPG, does not exist in Toram. Sword? (Magic) Staff? Bow? Halberd? Feel free to decide your own fighting style!
- Build & Train your character to your heart's content!
Equipped with a "Skill Tree" system enabling players to enhance and strengthen their characters as they wish.
Create combos and discover your own battle style!
- Changeable weapons and equipment color!
You can color your favorite weapon with the color you like when you obtain equipment with a "Color Info"!
Moreover, you can freely create the abilities of your equipment as you proceed further with the game...!
- Go on an adventure with your friends across the country!
RPG (MMORPG) that can be played and connects you with your friends online across the country!
The powerful monster that you fail to beat on your own could possibly be knocked down by forming a party with your friends! Let's explore the vast and beautiful 3D world with many friends!
- Party play even by yourself!
You can even enjoy party play when you are playing alone by borrowing and battling together with other player's character known as "mercenary" or by summoning a "partner" from your own sub-characters!
【Story Setting】
Decades ago, the world was hit by a devastating catastrophe, crumbling the ground into pieces. The gods quickly gathered the pieces scattered in all directions and hurriedly put them together. The result, a bizarre looking world resembling a mosaic.
The nation that was originally there had ceased to exist. As a result of repeated clashes of principles and interests among the 4 tribes, the people split into 4 factions.
At such times, an adventurer (you) came to this peculiar world.
The adventurer (you) goes through a series of adventures while meeting various people belonging to the 4 factions in the world to confront the secretly proliferating mysteries behind it......
【Game Outline】
Title: Toram Online - Departure from Iruna -
Genre: MMORPG with complete freedom
Recommended Requirements
OS : Android 7 or higher
SoC : Snapdragon 439 / 660 / 710 / 835 or higher
RAM : 3GB or more
Internet Connection : Wi-Fi (Upload / Download 10 Mbps or more)
- Devices do not meet the recommended system requirements
- Devices are no longer supported by the manufacturers or retailers
- Apps not supported by the manufacturers or retailers are being used on your device
- Apps that root your device are being used
- Virtual machines or emulators are being used
- VPN(Virtual Private Network) is being used
- The app is not installed in the internal storage on your device
- SAMSUNG Galaxy series are being used to run the app (due to the screen glitches occurring on these devices)
- The beta version of the Operating System is being used
*Only the Android devices powered by the Snapdragon series SoC from Qualcomm Inc. are supported.
*A bigger amount of RAM than that stated in the recommended system requirements may be required depending on your device resolution.
Please go to "Contact Us" in the app in order to submit a request or report a bug.
Inquiries received directly from the app will be prioritized.
879747
Great PvE game. Not class restricted skills. Played for almost a year until hit lv150 and the xp grind was tough. Find a guild with nice people to play with to make it more enjoyable. Too bad the guild functions are limited. No shares resources or gold. Need to set your own goals and grind to achieve it. The partner options really helpful now as they can finally use their skills which you can set 2. Previously, partners can only use normal attacks. This new option makes solo leveling/farming much easier
479810
Best MMORPG game I've played! Love the graphics and story!
Loading...