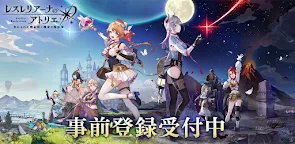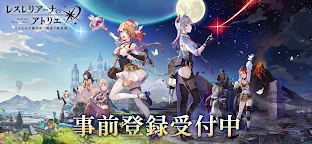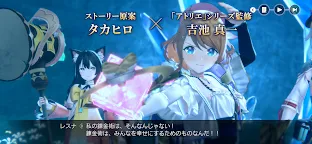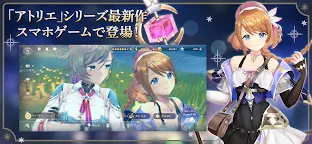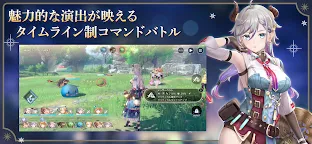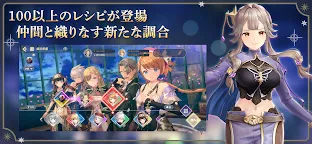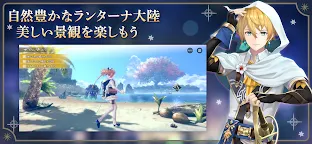 Atelier Resleriana
Developer: KOEI TECMO GAMES CO., LTD.
[Google Play checks for the download source for this game. As such, the game only runs properly when downloaded from Google Play. Due to this, QooApp will not provide a download link for this game.]
Atelier Resleriana ~Wasurerareta Renkinjutsu to Goku Yoru no Kaihōsha~ (The Forgotten Alchemy and the Liberator of the Polar Night) is a cinematic alchemy RPG developed by KOEI TECMO GAMES, scheduled to launch on smartphones (Android / iOS) and PC (Steam) on 23 Sept 2023.
Developed in collaboration with Akatsuki Games, the game is now opened for pre-registration.

Set in a world where alchemy was lost 150 years prior, Atelier Resleriana follows the inexperienced alchemist, Resna Sternenlicht, as she embarks on an adventure to discover a remote continent and revive the lost art of alchemy.
Throughout her journey, characters like Isana, Saskia, and Roman make appearances, aiding her on this quest.
The story's premise was crafted by Takahiro, with the broader Atelier series being overseen by Shinichi Yoshiike.

■ Game system
・A new adventure with a new hero begins
This is the first time in 4 years since "Atelier Ryza" that the new protagonist unfolds an epic adventure.
・High-quality 3D animated characters
Using the latest technology cultivated in the "Atelier" series, the 3D graphic expression is equivalent to the latest home game.
"Enjoy a cinematic story woven by high-quality characters!"
・A simple yet attractive game system that you will never get tired of
Optimized for smartphone operations such as battles and strengthening, including "combination", which is a feature of the "Atelier" series.
_____
Loading...