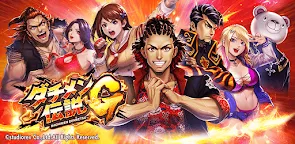 Dachimen Densetsu
Developer: studiorex Co.,Ltd.
[Google Play checks for the download source for this game. As such, the game only runs properly when downloaded from Google Play. Due to this, QooApp will not provide a download link for this game.]
Dachimen Densetsu G is a casual game developed by studiorex Co.,Ltd..
Yankee culture is a tradition of Japan and should be proud of to the world.
What would happen if we combined it with the popular "reincarnation"? ?
Try to challenge the forbidden world view that everyone dreamed of but was sealed.
▼▼▼
Recommended OS
Android 9 and above
Contact information
dachimen@studiorex.co.jp
Loading...