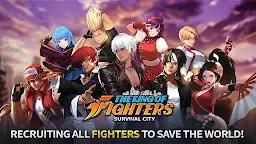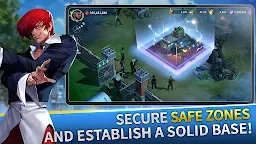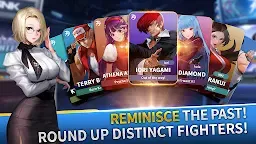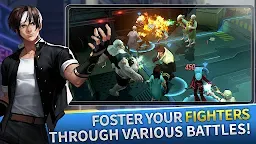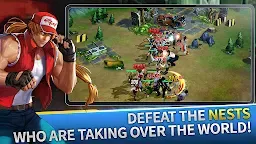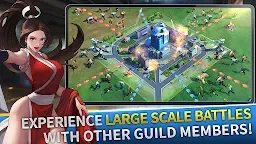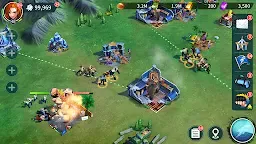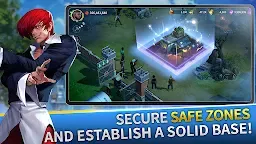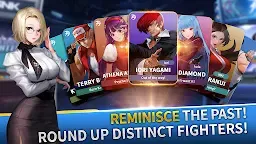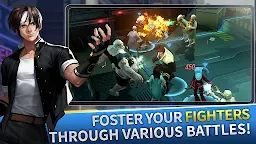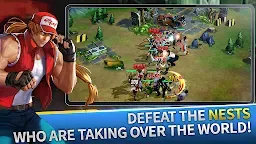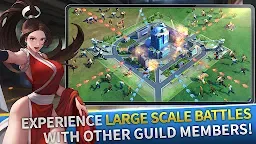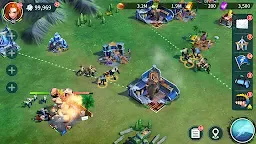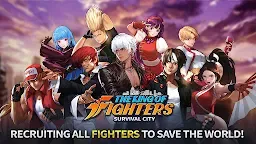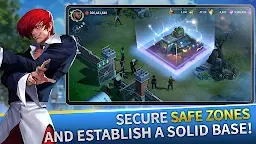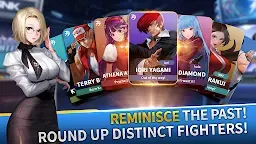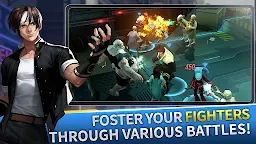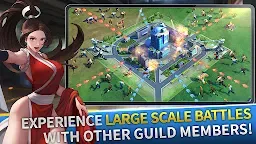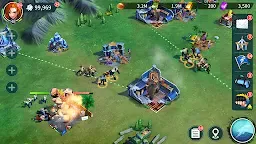 KOF: Survival City
Developer: JOYCITY Corp.
KOF: Survival City is a strategy game developed by JOYCITY Corp..

◆ Pre-Registration Event Ongoing! ◆
Pre-register now and get a guaranteed 'Mai Shiranui'!
Get essential items for character growth such as Premium Coins, Fighter Exp, Mai Accessories.
https://kofsurvivalcity.joycity.com/en/1
★ Gather fighters and defeat the afflicted and the NESTS organization! ★
A world conquered by NESTS.
In many places around the city, cyborgs and the afflicted are ruining the world with violence.
We're running short of resources and people to confront them.
Join together with other fighters and free as many cities as possible!
In a world full of chaos and disorder,
trust in your fists and companions are all you have...
◀ Rebuilding ▶
Rescue survivors from buildings captured by the afflicted and secure areas around your base one by one.
Construct a fighter base that will save humanity from the NESTS' threat!
◀ Growth ▶
Recruit various fighters in the KOF series and construct buildings in the base.
Merge fighters to make them stronger and merge buildings to upgrade them.
◀ Battle ▶
Experience awesome fighter moves, strategic battles, and fierce competition using your units.
Join large-scale multiplayer battles against the NESTS' army!
◀ Cooperation ▶
The more companions, the better.
Form alliances, cooperate strategically, and survive in a world filled with violence.
Join forces with others and bring down the forces that threaten your companions!
◆ Customer Support:
kof_en@joycity.oqupie.com
◆ Privacy Policy:
https://policy.joycity.com/en/privacy
◆ Service Policy:
https://policy.joycity.com/en/policy
■ App Permissions
[Mandatory Permissions]
- None
[Optional Permissions]
1. Camera, Storage
- Access to the camera, photos, media, and file permission are needed when players wish to attach files for 1:1 customer service inquiries.
※ However, if players send their 1:1 customer service inquiries through the in-game web browser, there may be a separate request for permission from the browser.
In such cases, permission for photo, media, and file may not be requested in-game.
※ Optional permissions are not necessary, but denying them may limit some functions.
■ How to Withdraw App Permissions
- Android OS with versions older than 6.0 does not allow the user to allow or deny permissions because installing an App automatically allows all permissions.
Therefore, upgrading the mobile device's OS to Android OS versions 6.0 or later via software update is recommended.
Also, since any previously allowed permissions will not be automatically withdrawn after the update, it is recommended that you reinstall the game to readjust the permission settings.
[Android 6.0 or Later]
1. Withdrawing by Permission Type
- Device Settings > Privacy > Permission Manager > Select Category > Select App > Allow or deny
2. Withdrawing by App
- Device Settings > Apps > Select App > Permission > Select category > Allow or deny
[Android OS Older than 6.0]
- Due to the limitations of the OS, you can only delete the app in order to withdraw permissions.
※ The words and phrases used in the directions may differ depending on your device or OS version.
Loading...