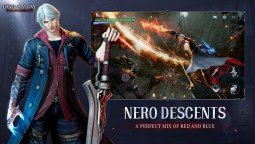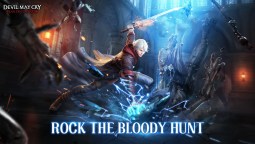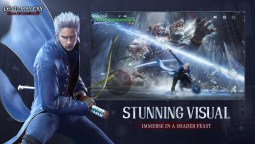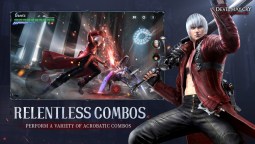 Devil May Cry Peak of Combat | English
Devil May Cry Peak of Combat
Developer: NebulaJoy
More from the same developer

MEGA MAN X DiVE | English

MEGA MAN X DiVE | Latin American

MEGA MAN X DiVE | Korean
☞ Other Version(s): 惡魔獵人:巔峰之戰|簡體中文版
Devil May Cry: Peak of Combat is an action RPG authorized by CAPCOM and self-developed by NebulaJoy. This game is a mobile version of the DMC series, letting players relive their favorite moments from the series from DMC3, and beyond.
▍About Devil May Cry: Peak of Combat
Featuring the devil hunters Dante, Lady, Vergil, and Nero, the game seeks to emulate the gameplay found in the latest entries of the DMC series, borrowing elements from DMC4, DMC4, and DMC5, with all of the game's bombastic action and fast-paced combat being available on your fingertips.
The game has functions rarely ever seen in the Devil May Cry series, including elements of online team battles, and even PVP combat.
Loading...