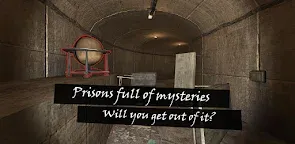 Prison Dream
Developer: Husky Studios
Prison Dream is a 3D escape developed by Husky Studios.

When you woke up, you were in a mysterious facility.
Is this a dream?
Look for clues scattered throughout the facility and escape from the facility.
- High-quality graphic expression
Using 3D space, you can see in all directions.
- Hint Function
If you want a detailed hint, you can get one by pressing the hint button.
- Simple mini-game
This is a simple game that can be completed in about 15 minutes.
Loading...