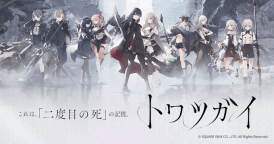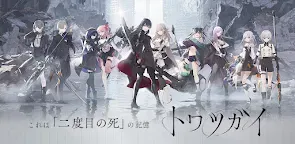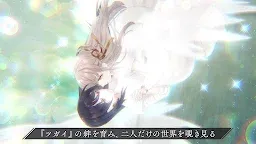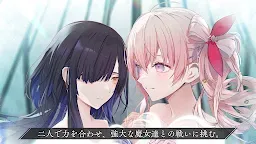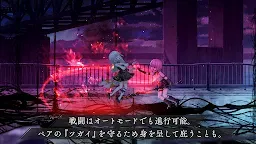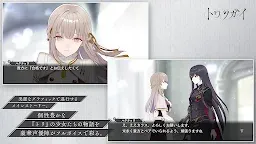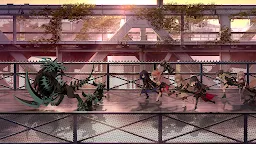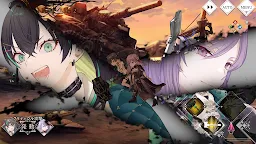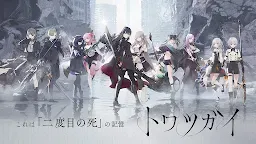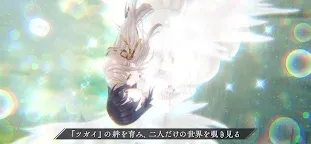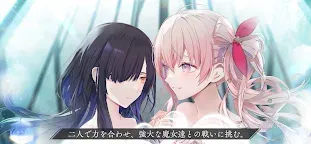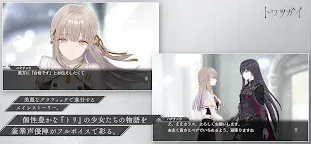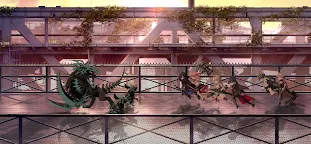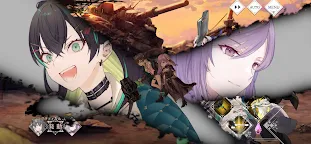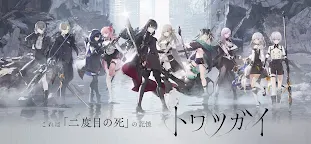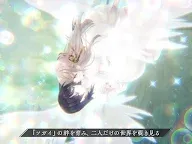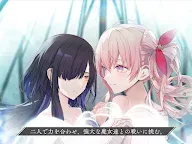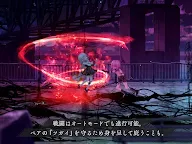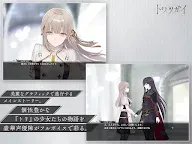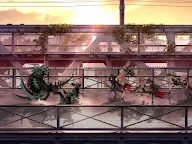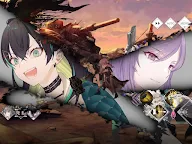 Towa Tsugai
Developer: SQUARE ENIX Co.,Ltd.
[Google Play checks for the download source for this game. As such, the game only runs properly when downloaded from Google Play. Due to this, QooApp will not provide a download link for this game.]
Towa Tsugai is a pair raising battle fantasy RPG developed by Square Enix.
Nurture the bonds of "Tori" girls and resist cruel fate [Tsugai Training Battle Fantasy RPG]
Pre-registration is now available on Appstore and GooglePlay, Twitter and CLUBanime.

This is the memory of the "second death".

■ Original story/world setting: Nao Shiramoto (ILCA)
■ Music: Keiichi Okabe, Showtaro Seo (MONACA)
■ Original character design: Yukimei
◆ View of the world 
A world that has begun to be eroded by the "Black Sea".
A strange existence "demon beast" that suddenly appeared from the sea,
And the best of them are the "Witches of Calamity".
An organization created by people to fight monsters.
"Special Disaster Countermeasure Headquarters CAGE"
Send girls called "birds" to the front.
mighty foe. organization that fights. A broken heart and body.
Yet they resist.
With only the one and only "tsugai" as support.
◆ Game experience
The girls of "Tori" form a pair called "Tsugai".
Protect your opponent, protect them, and fight together.
Let's raise your oshitsugai and challenge the battle against powerful witches who attack one after another.
◆Features of Towatsugai
・The depth of the bond between Tsugai is the key to victory or defeat.
The battle is developed by making full use of cooperative attacks and summoning pillars that can be equipped with one per Tsugai.
If you deepen the bond of "Tsugai", along with strengthening your abilities, you will be able to hear the secret stories of only two people.
・The main story progresses with beautiful graphics.
The story of the girls of "Tori" who are full of individuality
Gorgeous voice actors color with full voice.
・The battle progresses in an active time battle.
It also has an auto mode that automatically attacks the enemy.
__________
Cast
◆ Tsugai introduction
The Fate
Crow (CV: Rena Kondo)
Swan (CV: Rika Tachibana)

We met at "CAGE" and formed a pair.
They clash at first, but they get to know each other and deepen their bonds. They look like old friends. Two people who make you feel a mysterious fate somewhere.
The Twins
Long-tailed (CV: Hina Tachibana)
Sparrow (CV: Rie Takahashi)

Dizygotic twins. We've been together since we were born.
They care about each other, but sometimes they hurt each other because they are too close. Even though they are still young, they are trying to build a relationship in their own way.
The Childhood friends
Owl (CV: Moeka Koizumi)
Flamingo (CV: Azumi Waki)
Two childhood friends.

Although they had polar opposite personalities, they became irreplaceable to each other as they were always together. Even if the shape of that feeling is different for each of them, it doesn't change that the other person is important.
The Conspiracy
Hummingbird (CV: Miyu Tomita)
Crane (CV: Reina Ueda)
Two people who met after belonging to "CAGE".
Since they formed a pair as a result of mutual interests, they have a calm and relaxed relationship. Although they are connected only by the promises they exchanged, they are getting along surprisingly well.
The Good & Evil
Shrike (CV: Akari Kito)
Swallow (CV: Hinata Minami)
Each of them was active alone, but due to various circumstances, they became a pair.
Their ideals and beliefs are diametrically opposed, and they always clash, but in battle, they sometimes demonstrate harmonious cooperation. They seem to have met somewhere in the past, but Mozu doesn't want to talk.
Music
Keiichi Okabe from Tekken, Drakengard and NieR Replicant series
Shotaro Seo from Yuki Yuna is a Hero and Fate/EXTELLA LINK series

Character Design
Yukisame who designed Mori Calliope from HololiveEN

___________
2398371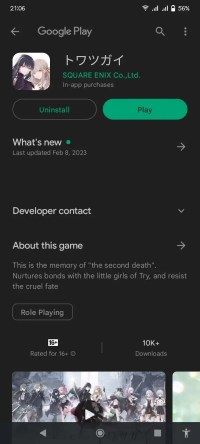 -Use a VPN (I used Tunnelbear VPN) and choose Japan
-Make a new google account or change the country of your account to Japan
-Login with that account on google play
-Go to the playstore (with VPN still on) and look for the game or just use this link https://play.google.com/store/apps/details?id=com.square_enix.android_googleplay.towatsugaijp
-Install/Play
Loading...