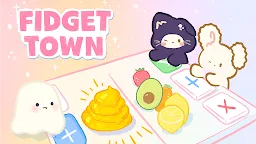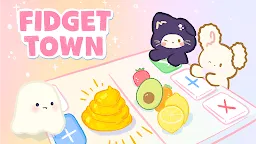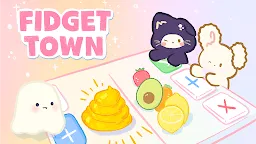 Fidget Town - Fidget trading
Developer: Whoyaho Corp.
Fidget Town is a simulation game developed by Whoyaho Corp.

Welcome to Fidget Town!
Ever wanted to trade various fidgets with your friends online? Fidget Town is here to provide you with a special online fidget trading experience.
- Online PVP fidget trading
Prepare yourselves for the tense trading table. Impress your opponents by throwing valuable fidgets on the table. Accept the trade when you think you have profited from the trade. Demand more fidgets if you think your fidgets seem to worth more. Remember to collect as many fidgets as possible for a better deal!
- Bet on your luck!
Draw random fidgets using POP reward you earn by trading. New fidgets are updated daily and await to meet their new owners. Be the first among other players to gain the new fidgets by drawing them!
- Share your imaginary fidgets
Fidget Town is a home for all kind of fidgets. Create your imaginary fidget and submit it! Selected fidgets will be later added after review. Your fidget can be a rare fidget that everyone wants to own!
Loading...