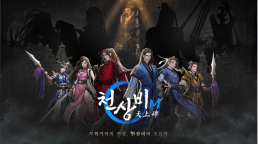 Maestia M
Developer: SESISOFT CO.,LTD.
Maestia M is a RPG developed by SESISOFT CO.,LTD.
Players enter a world featuring two opposing factions, level up to challenge quests and stages, experience the exciting Chinese Martial Arts adventure in the authentic Ancient China Song Dynasty.
The original game Maestia is developed by Hi-Win, Korea, a long life PC MMORPG in a fantasy world of ancient china martial arts. with an unique character raising system (character status increases while dodging or attack in battles) and is highly rated by players.
This mobile game ver. "Maestia M" is the ported and remade version which has an optimization in UI, overall game content and structure.
【Features】

Different player classes with individual skills, mounts
Pet system
PvE and PvP combat
Single-player and group adventures
Guilds
And more...
Loading...