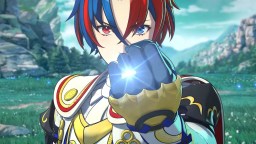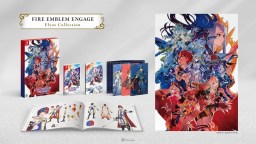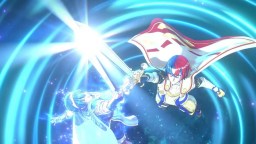 Fire Emblem Engage
Developer: Intelligent Systems
More from the same developer

Fire Emblem: Three Houses
Fire Emblem Engage is the next big entry in Nintendo's Fire Emblem franchise. Players will be able to embody the spirit and powers of Fire Emblem heroes from other titles, including Marth, Celica, Sigurd, and many more!
Fire Emblem Engage is slated to arrive on the Nintendo Switch on January 20, 2023.
Fire Emblem Engage takes place on the fantasy continent of Elyos. A thousand years ago, the continent was caught in a war against the monstrous Fell Dragon, a great evil that was so powerful, that it required the help of four kingdoms, and heroes from different worlds to seal it away.
Now, the Fell Dragon is about to break free from its seal, weakening due to the passage of time. It's up to you, as a Divine Dragon to once again take up arms, working together with heroes from across the Fire Emblem series through the use of Bond Rings, to take down this ancient foe, and bring peace back to Elyos.
Fire Emblem Engage brings back the classic tactical combat system from previous entries, with a much sleeker presentation.
You will now be able to get a view of the battlefield, a map, and all of the stats and weapons a unit is using while selecting and moving them during gameplay. The UI for the game even takes some inspiration from the old titles from classic Fire Emblem games in its presentation, with health bars representing the player and enemy being visible in the middle.
Strategy and tactics will be key to seizing victory, and keeping your party members alive, but fear not since the Divine Dragon, and members of the group all have a trick up their sleeves.
Loading...