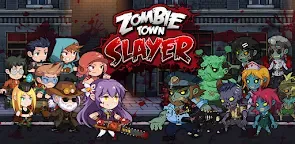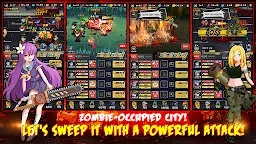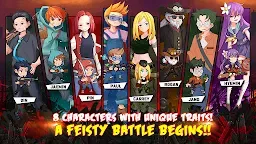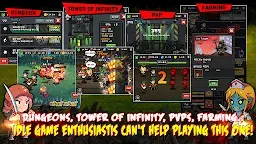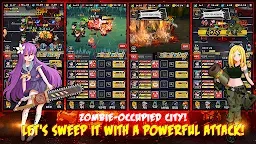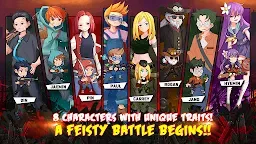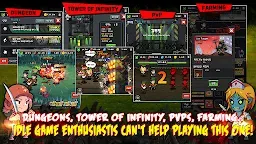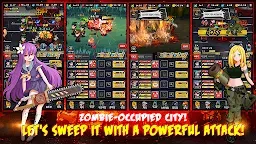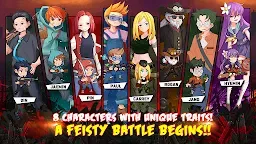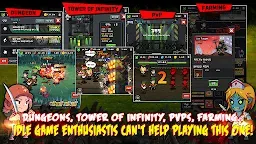 ZOMBIE TOWN SLAYER
ZOMBIE TOWN SLAYER
Developer: Archiver Co., Ltd.
Zombie Town Slayer is an idle RPG with a reincarnation system developed by Archiver Co., Ltd.
You will play the role of a unique mercenary to restore the zombie-occupied city, zone 8!

Hello, mercenaries :

Thank you so much for taking your precious time to read this.
We're the 'Zombie Town Slayer' development team.


Suddenly, a terrible swarm of zombies showed up in the city.
It has been devastated and become an uninhabitable area.
Let's defeat the zombies with the game!


We've done a lot of research and efforts to maximize the fun of idle games,
and 4 team members have come together to develop the game all night,
and finally we're introducing the 'Zombie Town Slayer' to you.

Zombie Town Slayer' is an idle RPG.
Now it's your turn to be a mercenary to defeat a herd of zombies.
Become a slayer who attacks zombies using a variety of fancy special skills!

You will be able to strengthen your characters, equip your weapons and armors,
foster supporters, and furthermore, you will be able to see yourself strengthened
by item farming and going through dungeons.

A unique battle of 4 parties awaits you.


▲ Play the idle game that lasts offline
The mercenaries in 'Zombie Town Slayer' are working hard
to defeat zombies even when you are offline.
All you have to do is step in from time to time and enhance the mercenaries.

Also, you can get various items and goods with a very simple operation.
Join Zombie Slaughter to enjoy the free time.


▲ Four-person party, farming and dungeon system
In 'Zombie Town Slayer', you choose four mercenaries to form a party.
Decorate the party with your favorite mercenaries,
including short-range tankers, long-distance dealers, bazookas, electric saws, and grenades.
Depending on the party configuration, you can experience completely different aspects of combat.

Also, don't forget to enter the target and dungeon for item farming.
There's a lot of wonderful goods that will help you become stronger.


▲ Reincarnation system and support system

If zombies are too strong, try reincarnation.
Through reincarnation, you receive goods and rewards that can make you stronger.
When you enhance yourself and visit the stage again, the enemies will be no longer your opponents.

In addition to basic attacks and skills, if you cast a support character,
you can get a much stronger attack or full recovery. Now, it's time for the zombie hunt.
Loading...