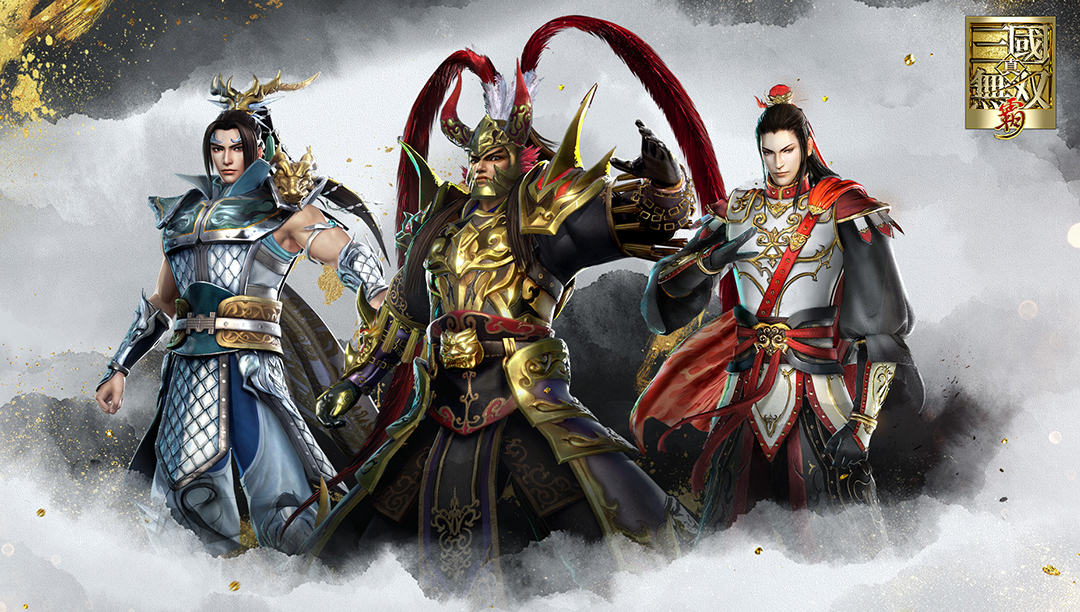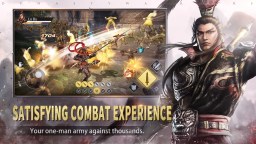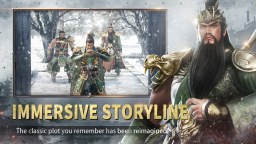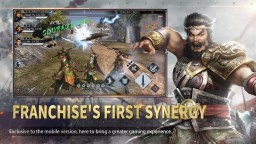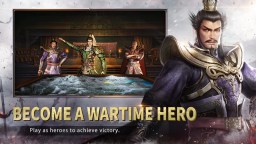 Dynasty Warriors:Overlords
真・三國無雙霸
Developer: SuperNova Overseas Limited
Dynasty Warriors: Overlords is officially authorized by Koei Tecmo of Japan. In the game, you can act as a valiant general to charge alone against enemies and conquer this chaotic world where famous heroes are revealed one after another. The game exclusively restores the fun of two-button-mashing with no skill cooldown on consoles and the powerful Musou Dance. Also, it recreates an immersive personal experience of charging alone on the battlefield against thousands of enemies! Besides relieving the epic stories of Wei, Shu, Wu, and Jin kingdoms, the game also brings us all the generals, large maps, and classic modes in Dynasty Warriors. Build your own Kingdom of passion. Feel the ultimate experience of Dynasty Warriors in your mobile phones!

[Officially authorized Dynasty Warriors]
"Turbulence is a test for true heroes." Dynasty Warriors: Overlords is officially authorized by Koei Tecmo. The game is strictly supervised by the original development team, aiming to fully recreate the epic world. The concept art of heroes and the iconic general animations are provided by Koei Tecmo, recreating the superheroes in players' memories. The mastery of the essence of the original work has been highly recognized by the producer Akihiro Suzuki and supervisor Atsushi Miyauchi of Koei Tecmo. The latter even said, "This is exactly the Dynasty Warriors".

[Vanguard in a crowd]
Gallop across the battlefield against enemies and feel the ultimate and immersive fighting experience. The theme of Dynasty Warriors: Overlords has never changed! The game is set with no skill cooldown and skills can be switched in real time. With the fun of two-button-smashing, you can make various attack or defense combinations as you wish. With random algorithms of independent dynamic models and simultaneous optimization of background programs, the original limit of same screen display reaches a significant breakthrough. Hundreds of players can be displayed in the same screen, allowing the extraordinary experience of sweeping countless enemies away. Once equipped with your favorite weapon and using specific moves, the Musou ultimates can be perfectly recreated. You can join fierce battles at anytime.

[Classic Generals presented]
All concept art of heroes are provided by Koei Tecmo. The design enhanced the metallic texture in order to highlight the personalities of generals, while their models remain exactly the same. Animations of generals are also provided by Koei Tecmo. All exclusive animations are presented with exaggerated skills and splendid effects, renewing your memory of the classic world. Popular generals such as Lü Bu, Zhao Yun, Cao Cao, Diao Chan are all waiting for you to fight in this epic world together.
Loading...