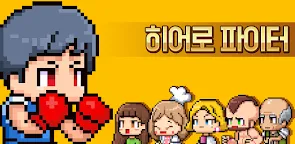 Hero Fighter
Hero Fighter
Developer: Catnap Studio.
Hero Fighter is a pixel RPG developed by Catnap Studio. In this game, players are the Hero Kim, who only knew boxing.
One day, he suddenly realizes that there are too many villains in the world.
In a world ruled by villains, trying to protect the world with only one fist,
Hero Kim's long journey begins!
Loading...