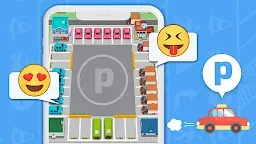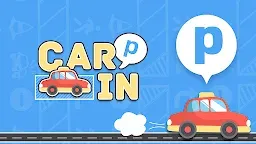 Car In: Parking Games
Developer: Rejoy Studio
More from the same developer

Tic Tac Toe 2 Player:Glow XOXO

Pixel Art Coloring Games
Car In: Parking Games is a casual game developed by Rejoy Studio.

Welcome to 【Car In】! 😊
It''s a fun and atracttive parking puzzle game.🤓
Lots of different parking simulations and multi-stage levels are waiting for your challenge.
Look!Cars can't park in the parking areas which are in a crowded parking lot . We are looking for experts to solve out the problems.🧐
Hey ! Could you help us to park the cars ?😬
You have to take good care of the types and colors of the cars and choose which cars to move in the right order , otherwise some cars may be parking obstacles and then you can't park all the cars.
What ? Worry about how to do it ? Just drag the cars and move them to the places you want!
1.The car will stop when it crashes into obstacle or parking space's inner and players won't lose anything.
2.Many vehicles types. Such as cars, buses or trucks.🚗🚌🚚
How to play the parking game
1.Move the cars from the central space forward or backward until the cars arrive right parking areas.👆👇👈👉
2.When car parkings are ready💯, you will pass the level and start the next one.
What are you waiting for? Join us and enjoy 【Car In】 now!👏
Loading...