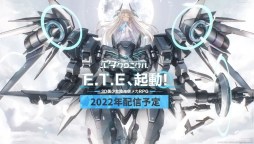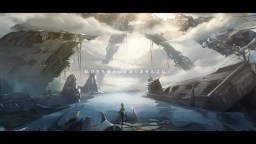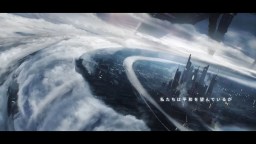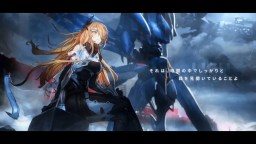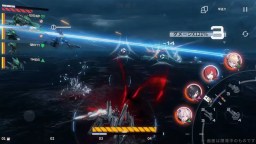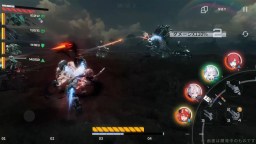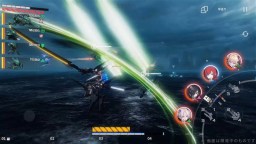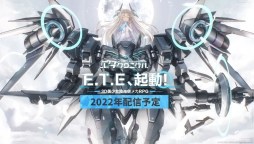 E.T.E Chronicle | Japanese
E.T.E Chronicle
Developer: billibilli games
E.T.E Chronicle is a 3D RPG develoed by billibilli games. It will release later this year in Japanese. The mobile mech-shooter features a cast of girls in mechanized weaponry, with the ability to fight on land, air, and sea against numerous enemies and gigantic bosses in frantic bullet-hell-like action, in a war for resources.
About ETE Chronicle
In the near future, there are no longer enough resources to go support all of humanity. To decide who gets control of what resources and interests, various factions pop up around the world, arming themselves with powerful weaponry to gain control over vital resources, one way or another. As an Executive Officer, you will lead girls into battle with large mobile weapons known as an ETE, and be thrust directly into various wars. Fire weapons, slice up your foes and execute powerful skills by commanding your girls in stunning 3D Graphics, and take the fight to the land, sea, or the sky.
The game features several notable anime voice actors, including Lynn, Sumire Uesaka, Hana Kanazawa, and more!
Pre-registration for the game is now available through the game's official website by following the game's Twitter, billibilli account, or email.

The game is currently holding pre-registration rewards for its potential players, with the maximum rewards requiring 500,000 pre-registrations, and a login bonus event for all players when the game launches!
Players that also log in every day will receive up to 1400 Promise crystals, presumably the game's premium currency, and a free S-Grade E.T.E!
50,000 Pre-registration reward: Union Coins x10,000
100,000 Pre-registration reward: Energy Recharge Items x10
20,0000 Pre-registration reward: Monster Doll x1
300,000 Pre-registration reward: Quick Ticket x10
500,000 Pre-registration reward: Promise Crystals x500, 1 Launch Avatar Frame.
Loading...