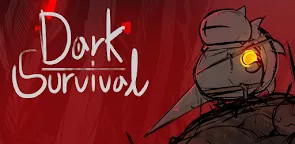 DarkSurvival
Developer: LiberalDust
DarkSurvival is an arcade game developed by LiberalDust.
It's a game where the fat knight that looks like that kills monsters that appear in the dark.
Level up while killing monsters, choose a variety of skills and survive for as long as possible!
ah! You hate fat knights?
Don't worry!! In addition to the fat knight, a variety of unique friends are waiting for you!!
It's a popular snake paper game these days.
A game that is deeper and simpler than any other game!
A game that focuses on the original fun of the game!!
Dark Survival!!
on the subway,
Whether in the bathroom or in a boring classroom!
A game to play with you!!
It's Dark Survival.
Loading...