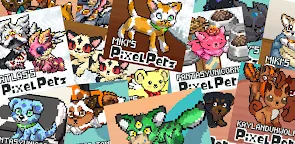 Pixel Petz
Developer: Minidragon
Pixel Petz is a community for creating and trading virtual petz developed by Minidragon. Watch your designs come to life before your eyes, and discover other pixers from around the world!

Join Pixel Petz to:

• Create your own unique petz using simple tools.
• Share photos and make posts about your petz.
• Discover a community of artists and pet lovers. Interact with likes and comments!
• Enter showz and make your petz famous.
• Buy, sell, and trade petz to grow your ultimate petz collection!
Loading...