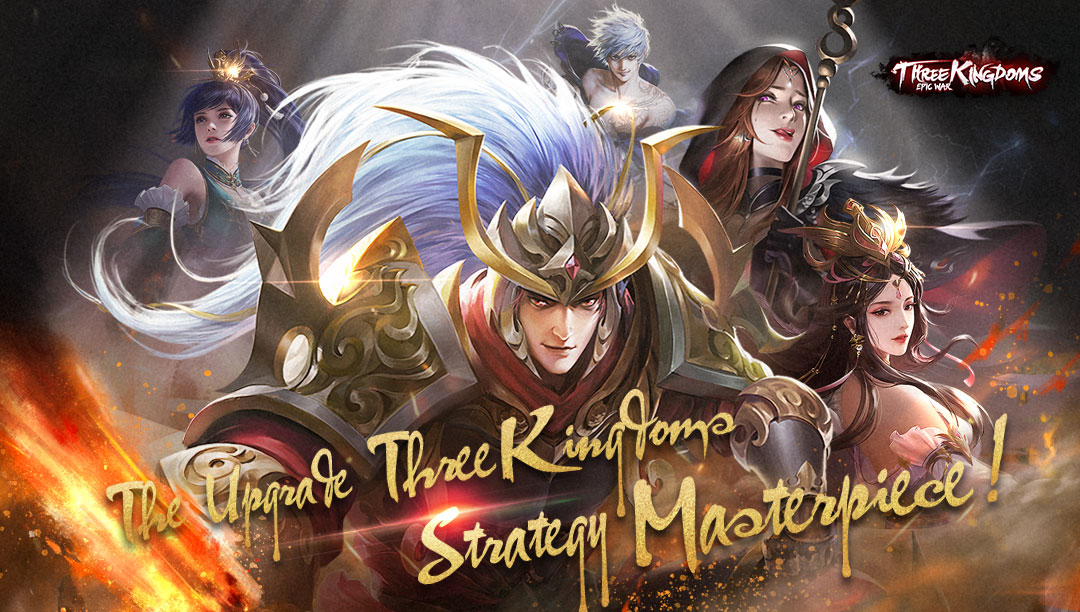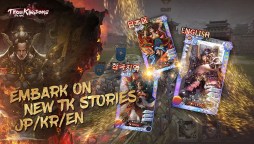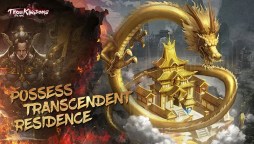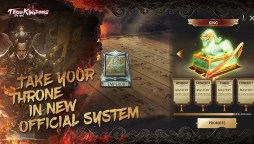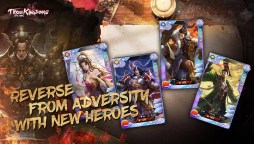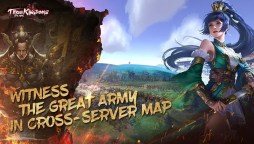 Three Kingdoms: Epic War| Global
Developer: HRG
☞ Other Version(s): 繁中版 | 한국버전
New Battle System. Easy to Dominate
----New Combat system----
【Confer and Make You Greater】
The new version contains new system: Confer system.
The conferred Heroes can get attribute enhance, special skins, and new Hero skills!
Confer system has special consumption system, not costing Morale.
【Trooping Rush! Enemy Shaking!】
Added new skin system for Troop Marching:
The Iron Cavalry that bravely protect the kingdoms; the Monster Soul that awaking wolf rising; the happy sledge that sings the love songs, and the boat that makes greater waves…
The troop skins have different bonus, which can be stacked.
----Game Features----
【Open world sandbox, Roam through the Three Kingdoms】
More than 10,000 players will play on the same map. Compete or cooperate, what will you choose?
【Stunning artworks by top artists, Numerous great characters】
More than 300 Three Kingdoms characters, portrayed by renowned artists all over the world. Every Hero has their own unique skill. The key to victory is to choose the right lineup.
【Borderless battlefield, True to history】
1000 vs 1000 at max! Smart battle AI offers you the full experience of the epic historical battles.
【Coalitions and country wars, Become the Emperor of China】
Players can create or join a Guild to participate in massive battles like Siege and Country War.
Cities on the world map can be occupied by Guilds. Different cities produce different resources. Only the strongest Guild will occupy the capital city: Luoyang.
【No need to recharge! Seriously!】
Login and get 100 rolls. Free to get Legend Heroes!
Gold Cards, 10,000 Diamonds, Soulstones, Copper Coins…Daily get free resources!
Official Website: https://three.hrgame.com.hk/
Official Facebook Page: https://www.facebook.com/3kEpicWar/
Welcome to Three Kingdoms: Epic War! The real battle has just begun!
Open world sandbox battlefield, strategic gameplay with stunning cards designed by top artists. Ready to get back to the chaotic world of the Three Kingdoms!
Loading...