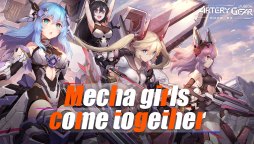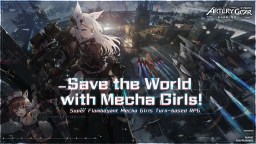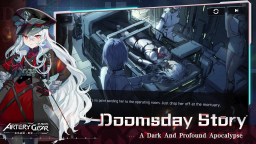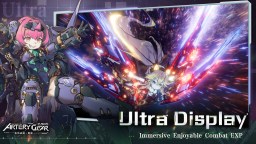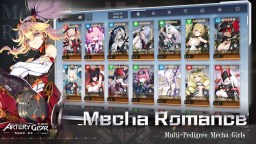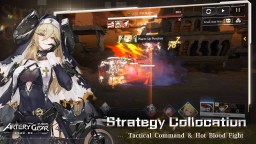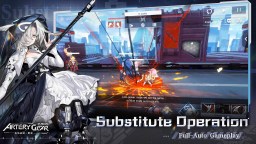 Artery Gear: Fusion | Global
Artery Gear: Fusion
Developer: BiliBili
☞ Other Version(s): Traditional Chinese | Japanese | Simplified Chinese | Korean
The Puppets are coming, and a full-scale war begins - the mech girl strategy RPG "Artery Gear: Fusion" invites you to the battlefield of doomsday!
Gather a team of mech girls to fight the brutal "Puppets" that devour the world. Dazzling skill special effects, feel the gorgeous and refreshing visual and auditory battle feast. Plan skill combinations and enjoy the fun of strategic battles. More than 100 beautiful mech girls with distinctive characteristics will fight side by side with you. Commander, this battle needs your participation!
【Game Features】
Apocalyptic Story - A dark and profound apocalyptic epic
The Puppet War is about to break out, and the human world hangs by a thread, but the two remaining forces, "Frontier" and "Autoluna", don't trust each other and cannot reach a comprehensive strategic cooperation... The doomsday, people's hearts and war, the truth of the world will slowly emerge.
You will transform into a joint fleet formed by the two forces, the commander of "Union", and lead the mech girl squad known as "Artery Gear" to fight against the unknown creature "Puppet".
Mechanical Romance - Multi-pedigree Mech Girl
AmanoHa, team Bobcat, the Harpyia, team Carrot, Purifier, the SevenS... More than 12 kinds of diverse genealogy, hundreds of beautiful mech girls with different styles are waiting for your command and deployment. Each mech girl has powerful skills and unique settings, and dozens of popular voice actress such as Akari Kito, Ayana Taketatsu, and Yumiri Hanamori to help out, injecting the voice of the soul into the girls and satisfying your love for mechanical girls. Beyond imagination!
The ultimate display - immersed in a refreshing combat experience
The high-standard team has created exquisite 3D x Spine x new lighting craftsmanship, fully liberated the charm of the characters, and presented a real sense of doomsday war. From gorgeous skill special effects to powerful animations, from meticulously portrayed character portraits to grand and exquisite battle scenes, you can experience an unprecedented visual and auditory feast.
Strategic collocation - tactical command hot blood battle
Hundreds of characters x thousands of skill combinations; three attribute restraints: Molten, Thunder, and Crystal, Striker, Tactician, Balancer, Guardian, Healer, free combination of five occupations. Use strategies and tactics to create the strongest warrior squad to deal with the ever-changing battlefield! There is also an intelligent agent combat system in the game, you can easily play in space time and enjoy!
1898509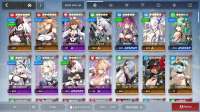 This account seems to be quite a waste for me to just delete it, and to put it simply, I've got an another acc but not decided to grind both acc and just give this to someone who could make better use of this, for this acc, story mode not fully completed only left with ch 7 at hard mode(but would be smooth sailing with it, I'm just lazy to complete it), progress with target elimination (currently struggling with centuar, since no ginga), acc has somewhat blessed with rngesus since this acc just got most ssr's at a single banner and also got quinn at normal 1 pull for some reason, so anyhow I'll just give this to some dude that hopefully know some knowledge of how to further progress this acc since it has some flaws with the gears, and since ryza event is drawing near and I think this is the best time for I let go of this account and just give it to someone, again, I would just like if the person is intersted in this account and is satisfied with its current progress and could overcome its flaws( I have no intention into charging this to a person whatsoever)
Loading...