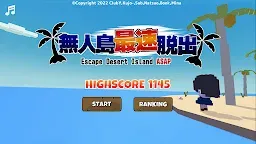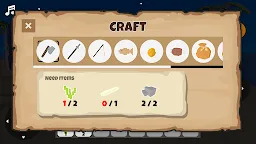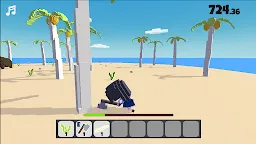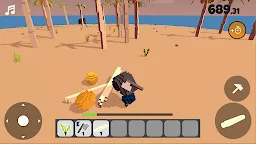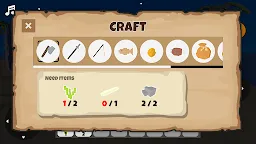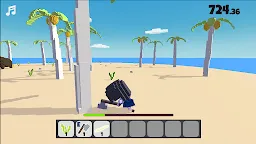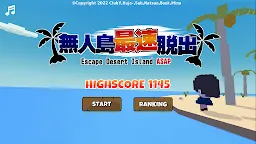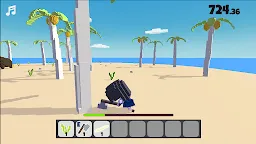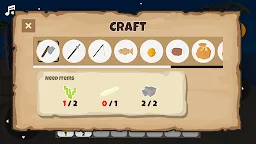 Escape Desert Island ASAP
Escape Desert Island ASAP
Developer: kujo
More from the same developer

High School Girl Survival Season 2

High School Girl Survival Season 2
Escape Desert Island ASAP is an adventure game developed by kujo.

[Overview of the app]
When I noticed, I was washed ashore on an uninhabited island!
Escape the uninhabited island as soon as possible as the island will be submerged when time runs out.
Craft useful tools and dishes by combining items that have fallen on the island.
Finally, you need to prepare the raft necessary for escape.
As time goes by, your physical strength will decrease, so let's prepare for escape while securing food!
[Recommended points]
The play time is around 10 minutes at the longest, so you can feel free to play.
You can compete for scores in the online ranking.
Crafting is time consuming, so it's fun to efficiently collect the items you need and plan when and what to craft.
[How to play]
Use the virtual joystick at the bottom left to move the character.
Drag on the screen to change the viewpoint.
Collect items and perform various actions with the action button at the bottom right.
Craft is displayed with the craft button on the left side of the screen.
The items you have will be displayed in the item column at the bottom of the screen.
When all the item fields are filled, you cannot get a new item of a different type.
You can drag the item icon by long-pressing the item, and you can discard the item by dropping it outside the item field.
You can eat it by tapping the food item in the item column.
You can equip it by tapping the tool item.
The game is over when the time limit on the upper right becomes 0, or when the health bar displayed below the character becomes 0.
Voice
Mina Ito: https://mobile.twitter.com/3ito_mina7
Loading...