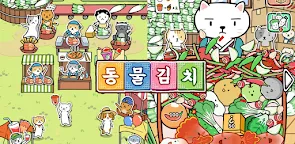 Animal Kimchi Festival
Animal Kimchi Festival
Developer: SUPERTHUMb
Animal Kimchi Festival is a casual simulation game developed by SUPERTHUMb. In this game, players need to grow the best vegetables on the farm. After that, throw all these beautiful veggies into a big pot to make the best kimchi ever!

You are the owner of the kimchi farm.
Grow kimchi to make the best kimchi farm.
Loading...