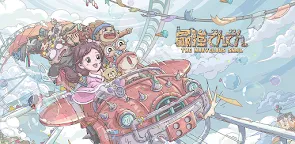 The Strongest Denden | Japanese
The Strongest Denden
Developer: QCPlay Inc.
☞ Other Version(s): 繁中版
The Strongest Denden is a casual raising game developed by QCPlay Inc.
The main character, the snail "Denden," travels back in time 100 years ago to save the destroyed Earth. By exploring each country before the destruction and evolving from a weak and small snail to the strongest snail, you can defeat many powerful enemies and advance the story. One of the attractions is the "Grokawa" character that appears in "The Strongest Denden".
Loading...