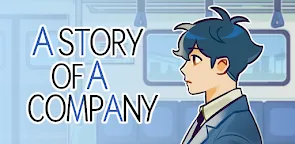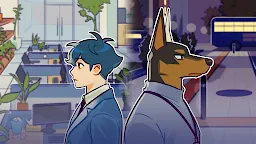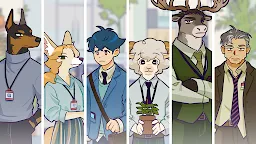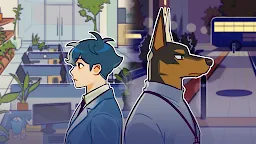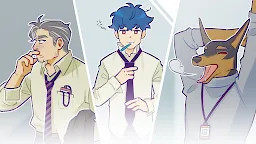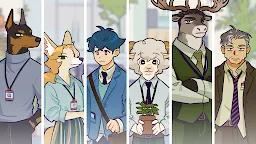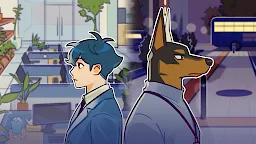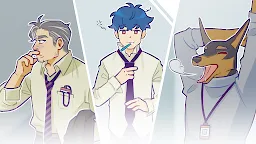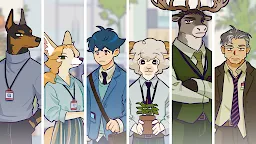 A Story of A Company!
Developer: Buff Studio (Story Games, Calm Games)
A Story of A Company! is a visual novel game developed by Buff Studio (Story Games, Calm Games).
It is a heart-warming visual novel about the everyday lives of animal/ human Hybrids at work. The story of the ordinary lives of extraordinary Hybrid characters is a journey of growth and self-reflection.
This easy to play messenger-based office novel game is interactive and simulates a real day at work while helping you relax.
📔 Exciting visual novel about animal/ human Hybrids
Howl is a newbie in Sales Team 3 at BF Pharmaceuticals.
Every day is an ordinary day with his extraordinary human/ animal Hybrid colleagues.
As he passed the days gaming and worrying about bills, he gets shocking news.
"Excuse me? What did you say?"
"Sales Team 3 is going to disappear?"
🎮About the game
- Just relax and read and you can get to the ending easily!
- Messenger-based visual novel game about Hybrid characters.
- Choose from various routes in this omniverse style visual novel
- Interesting and unique animal/ human Hybrid characters
- The characters' fate changes with each choice the player makes
- Multiple endings, epilogues, accomplishments, and character data make it fun to play multiple times
- Beautiful, watercolor style illustrations
- Step into the everyday office drama through the exciting conversations
Buff Studio's story team Twitter :
https://twitter.com/Buff_plus5
Loading...