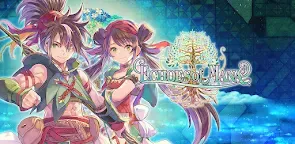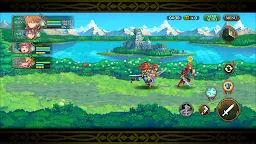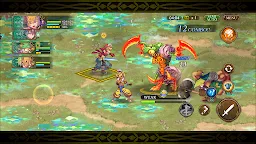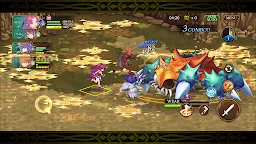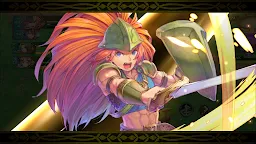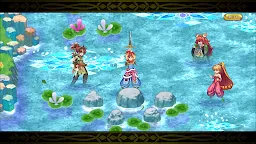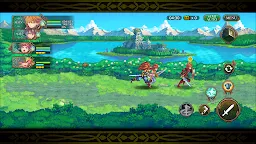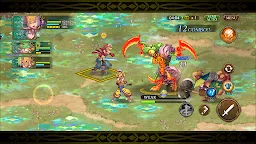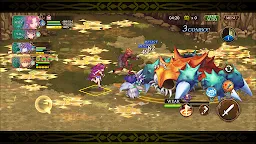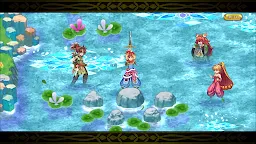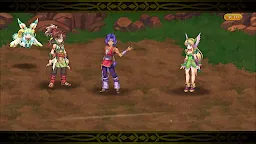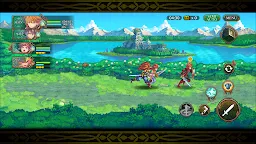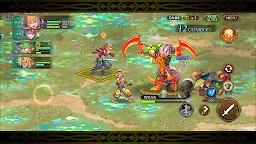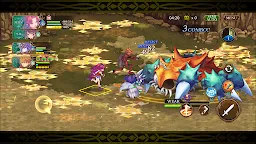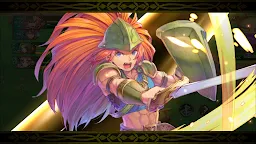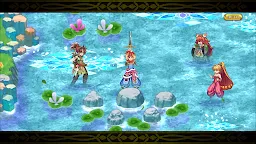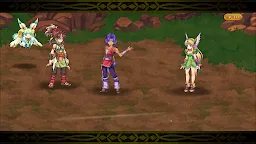 ECHOES of MANA | Global
ECHOES of MANA
Developer: SQUARE ENIX Co.,Ltd.
☞ Other Version(s): Japanese
Echoes of Mana is an action-adventure RPG developed by SQUARE ENIX Co.,Ltd.. This is a new game of the popular RPG series "Mana, released on mobile platforms. The game is currently open for pre-registration with a reward campaign. This is the Global version of the game.
The story of Echoes of Mana revolves around the adventure of the player, as the protagonist, going on a remarkable adventure involving the goddess Mana and the holy sword. Players have the ability to jump into different worlds, which are called the ECHO world to complete a variety of missions. In each world, there will be some surprising yet nostalgic encounters for the players, as characters from the past Mana games will make their return in Echoes of Mana, and accompany the players on the journey.
Echoes of Mana is created with delicate graphics and amazing background music just like every other game in the Mana series. Every character in the game is illustrated in the classic Mana art style with great details and coloring. The CG for characters from the past games is all specifically redesigned for this game. Coupled with the professional performance by the voice actor that brings lives to different characters, players are bound to be amazed once again by the epicness of the Mana series.
The battle system of Echoes of Mana is a 2D action combat. The battles in Echoes of Mana do not happen at a blistering pace, instead, they require more analytical skills and strategies to master as there is not an easy way to hit and run on the map quickly. After forming a team of six, players can only control one character at a time during a battle. In the same battle, there will be two other characters that battle automatically according to the player's instruction, and a supporting character. Therefore, the battles in Echoes of Mana are a real test of players' game sense and tactical thinking.
Apart from the action-heavy gameplay, there are also numerous elements of an RPG in Echoes of Mana like character development, missions, and other interesting game modes. The abundance of intriguing elements in the game will definitely excite the players constantly.
Official Twitter: @EchoesOfManaEN
Official Website: https://echoesofmana.square-enix-games.com/en-us/
---Below is the information provided by the developer---
ECHOES of MANA is an action role-playing game of the Mana series developed by WFS and published by SQUARE ENIX. Scheduled to be available in 2022.




The game involves the original characters and the signature characters in the Mana series. Players will be able to experience a fun adventure in the fantastic world of Mana.




Echoes of Mana is the brand new title to join the lineup of popular Mana series games!

Ally with past Mana series characters in your journey for the search of the legendary Mana Sword!

Dive into the world of the widely acclaimed Mana series action RPG,
fun for both long-time fans and newcomers alike!

■ 2D Action RPG with Simple Controls & Layers of Features
Swipe and tap with ease using skills and items to dominate the battlefield!
Co-op battle with other players against tough bosses!

■ Immerse yourself in an all new original story featuring characters from past titles!
Guided by the Mana Goddess, watch as your story unfolds into a journey across worlds in search of the sword that holds the key to saving all life.
Reunite with familiar faces from past Mana series titles, and encounter all new original characters too!

■ Form a dream-team party with characters across titles!
Mix and match characters old and original into your party, then lead your customized team to victory in battle!

■ Featured Characters
Sumo (VA: Hiro Shimono)
Amanda (VA: Miyuki Sawashiro)
Dark Lord (VA: Kazuyuki Okitsu)
Julius (VA: Koki Uchiyama)
Randi (VA: Kensho Ono)
Primm (VA: Nozomi Yamamoto)
Popoi (VA: Emiri Kato)
Thanatos (VA: Jouji Nakata)
Duran (VA: Takuya Eguchi)
Angela (VA: Rumi Okubo)
Riesz (VA: Mikako Komatsu)
Hawkeye (VA: Yuki Ono)
Kevin (VA: Ryota Osaka)
Charlotte (VA: Sumire Morohoshi)
Lekius (VA: Hiroki Ishihara) 
Shiloh (VA: Nobunaga Shimazaki)
Serafina (VA: Saori Hayami)
Niccolo (VA: Wataru Takagi) 
Sierra (VA: Kiyono Yasuno) 
Ferrik (VA: Tasuku Hatanaka)
Wanderer (VA: Kenjiro Tsuda) and more!

Recommended for...
・Mana series fans
・Those who want to play a fun smartphone action RPG
・Those who love character-training type RPGs
・Those who are looking for fun solo or co-op online games
・Those who want to play the latest title from a widely-acclaimed RPG series
・Those who are looking for a popular RPG with a first-class cast of Japanese voiced characters
・Those who are looking for a popular free-to-play game

■ Official Twitter Account
https://twitter.com/EchoesOfManaEN

©SQUARE ENIX CO., LTD.
2396556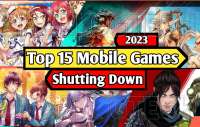 Hello Welcome To The Top Games That Shutdown In Global Server In 2023. Some Most Gaming Company's The Announced Most Popular Games Are Shutdown In 2023.
Read Full Information Here : https://sharkogtech.blogspot.com/2023/02/15-Games-That-Shut-Down-Their-Global-Servers-In-2023.html
ntroduced Top Games List They Are Shutdown In 2023 Games List :

1)Apex Legends Mobile
Loading...