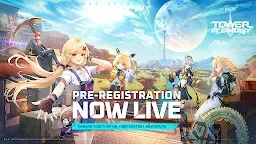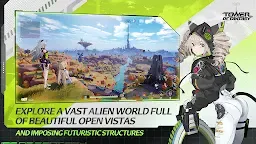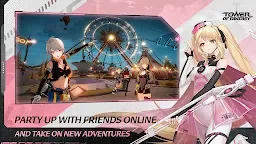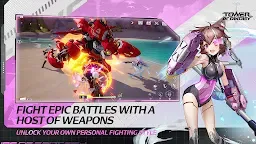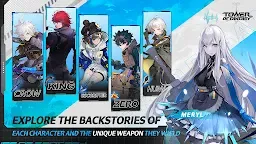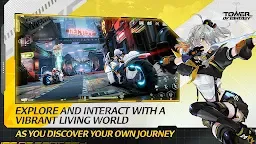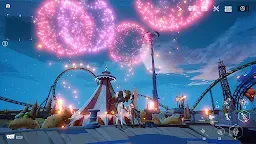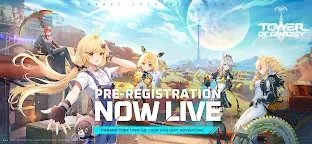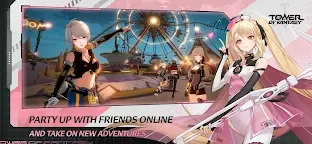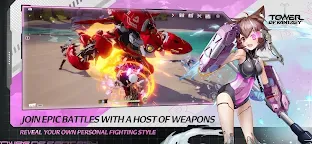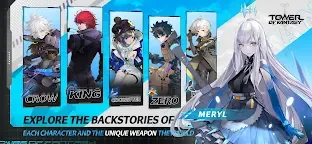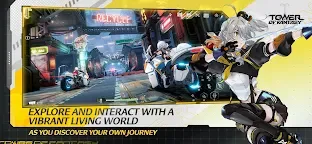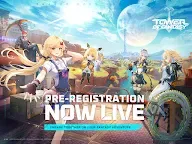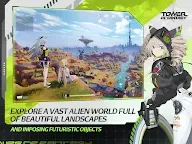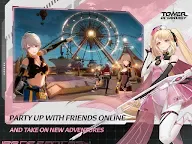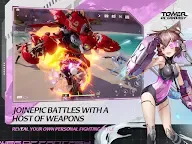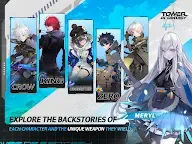 Tower of Fantasy | Global
Tower of Fantasy
Developer: 完美世界
More from the same developer More

Chronicle of Infinity

Chronicle of Infinity
黑貓奇聞社

黑貓奇聞社
☞ Other Version(s): Traditional Chinese | Simplified Chinese
Embark together on your fantasy adventure!
Set hundreds of years in the future on the distant planet of Aida, the shared open-world RPG, anime-infused sci-fi adventure Tower of Fantasy from developer Hotta Studio and publisher Level Infinite, will be coming to PC and mobile platforms globally in Q3 2022. Players will be able to experience an anime-inspired post-apocalyptic sci-fi art style, freeform character development, and exciting combat through thrilling battles and exciting open-world exploration.
In Tower of Fantasy, dwindling resources and a lack of energy have forced mankind to leave earth and migrate to Aida, a lush and habitable alien world. There, they observed the comet Mara and discovered an unknown but powerful energy called "Omnium" contained in it. They built the Omnium Tower to capture Mara, but due to the influence of Omnium radiation, a catastrophic disaster occurred on their new homeworld.
Immersive Open-World
Experience a vast alien world full of beautiful open vistas and imposing futuristic structures.
Unique Characters
Wield the unique weapons of each character that grant different gameplay styles as you explore their compelling backstories.
Grow and Explore Together
Party up with friends online and take on new adventures in the shared open world.
Epic Combat
Engage in epic battles against enemies of all shapes and sizes as you switch weapons and gameplay styles on the fly to unlock your own personal fighting style.
Explore and Interact
Explore and interact with a vibrant living world as you discover your own journey through it.
To learn more about Tower of Fantasy, go to https://toweroffantasy-global.com or check out our other official channels:
Facebook:
https://www.facebook.com/Tower.of.Fantasy.Official
Instagram:
https://www.instagram.com/@toweroffantasy_official
Twitter:
https://twitter.com/ToF_EN_Official
YouTube:
https://www.youtube.com/channel/UC1NbDLZjc41RQk-pV94mu_A/about
Discord:
https://discord.gg/eDgkQJ4aYe
2073825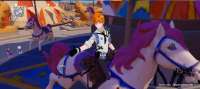 #GameRantsandStuff #EverythingToF

My friend and I hung out at Cetus Island in ToF.

Since I modeled my char from Subaru, he is Subaru. And since King is someone who has no money and a gambler to boot, plus red hair and all, he will be dubbed thee as Emo Rinne.

Alternate Universe: This is the future and Subaru grew up and stayed his cheerful self while Rinne grew bankrupt and became emo lmaoooo.

Plot: They were going on a mission and saw a carnival in Cetus Island.

Subaru, not wanting to spoil their work, only looks on longingly at the rides and thought he'll be enjoying those one day. Rinne, being the actually soft and sort of dependable nii-san, casually told Subaru they will do an inspection of the rides.

And thus, their adventure in the carnival started.


Loading...