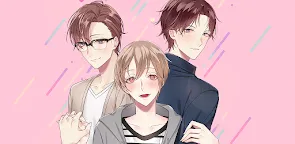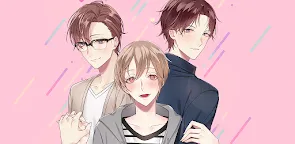 BL 2 Kisses with Two Men
Developer: INTEREST LLC.
BL 2 Kisses with Two Men is a BL romance story game developed by INTEREST LLC..

In this interactive story choice game, the one in control of the boys' romantic story is you!

You have multiple options as to how the story will go.
Become immersed in an enchanted game of your choice.

[Plot Summary]
A love triangle, BL interactive story game with 3 college students.
A very mediocre protagonist was announced at the same time to two students attending the same university on one day. The main character who is tossed by a person who is a twin but has a different color.

[Game Features]
✦ Choose your story and get caught up in our interactive series.
✦ Dress up your avatar by choosing from a wide variety of outfits.
✦ Develop unique relationships with lovable and seductive characters.
✦ Enjoy the dazzling graphics of both the characters and the backgrounds, which look like something out of a TV series.
✦ You will be able to change the clothing of yourself as well as your love Interest Riku to your liking!
✦ The game is free. But, if you pay a little, you can watch additional episodes of sweet joy with your lovely young boyfriend!
✦ We offer you a subtitle feature, so you can enjoy it in two languages ​​at the same time! This will help you get used to it and to learn another language!

Loading...