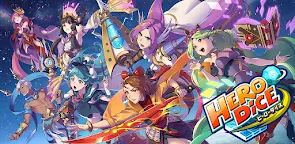 Hero Dice
Hero Dice
Developer: ZeniMax Asia K.K.
[The game server will be shut down on 31 Aug 2022. ]

Hero Dice is a strategy board game developed by ZeniMax Asia K.K.. The game is currently available for pre-registration on both iOS and Android. The release date of the game is unknown and the game will operate in Japanese.
In this game, players need to throw dice to control the movement of heroes. Battles will be initiated once a hero runs into the enemies on the map. There are many cards with different effects and unique abilities of heroes that can turn around the whole situation of a game. In addition, as the game supports up to 4 people playing at the same time, it is a fun strategic game that can be enjoyed among friends.
Loading...