How To Raise A Harem | QooApp Exclusive Version
How To Raise A Harem
Developer: PLand studio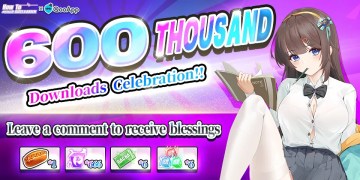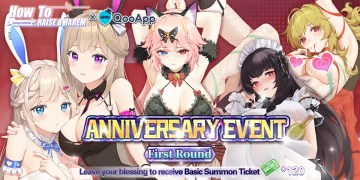 "How To Raise A Harem | QooApp Exclusive Version" is a two-dimensional placement card game with an overhead world as the background. Players will embark on an adventure in this unknown world. The cute loli and the domineering royal sister are waiting for you to meet them.
[Hundreds of war princesses compete for beauty and beauty]
Whether it is a girl with vitality or a sister with high coldness, in this world where hundreds of cute girls have gathered, there is always one suitable for you!
[Buddha hangs up and wins all the way]
The ultra-leisure liver nourishing gameplay, whether it is going to work or school or cultivating immortals and watching dramas, can reap massive benefits. Play and stop anytime, the game life is the same!
【Romantic Encounter Secret Date】
Raise your favorability on dates, impress their hearts and bring them into the harem! Start your own love story in another world!
【Audio-visual feast of big-name voices】
Powered by super popular seiyuu CV, full character Live2D animation, deduce a luxurious audio-visual feast!

This version is officially operated by game developer ts studio and is the official version of Qoo dedicated server.
2388115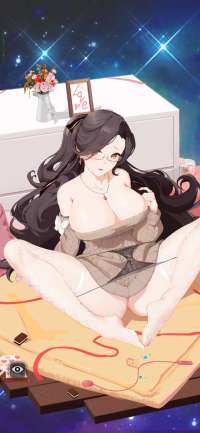 It took me a lot of time, luck, and precision to shoot yellow balls for this, and it was worth it.

It moves less than expected and it's not that highly NSFW skin, but still pretty good get.
2328895
So... We are waiting for Mu&Ye L2D effects to be added since they released the skin on the August 30th update... I think it's already too long for an animation... How much longer will we have to wait? I don't even use her, I just bought the skin because of the promised L2D effect that so far hasn't been delivered...

-----FOR PPL SAYING THIS SKIN IS ALREADY L2D-----

Your definition is technically correct, and in the game all skins have this animation, however, there are some skins labeled "Live2D" (name given by the game, not by me or by technical definition, they are labeled like that in the game) which has multiple motions and animations, not just the simple touch animation that all skins have. I am considering the very definition of the game, not mine nor technical definitions to say that, according to the proposal of the game itself this skin is NOT L2D.
Loading...