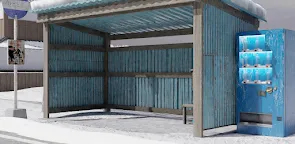 Escape Room Last Gift
Developer: Shigeyuki Kawamura
More from the same developer More

Escape Room Christmas Wishes
Escape Room Memories in dreams

Escape game Santa's gift
Escape Room NewYear
Escape Room Last Gift
is an escape game developed by
Shigeyuki Kawamura
.
My grandmother said on the phone that she wanted something to give me, but it never got to me.
Her grandmother died at the end of that phone call ...
I decided to go to her mother's parents' house (her grandmother's house) to see what her grandmother wanted to give me.
[Method of operation]
Move the viewpoint by tapping the arrow
Examine the screen by tapping
Used with item selected (white frame)
When an item is selected (white frame), tap again to enlarge
Tap another item in the state of magnified view and combine it
Loading...